Technology
Travel
Traveling with Your New Galaxy S10+? Here's How to Take Amazing Photos
You've bought the plane tickets, booked the hotel rooms and made an itinerary for your vacation. Until the departure date arrives, all you can do is debate about what you're going to pack. Before you start overthinking about how many pairs of underwear is enough for your one-week getaway, you need to take a look at your Samsung Galaxy S10 Plus.
Your phone is going to be the best multi-purpose travel device. It will be your tour guide, giving you directions, maps and vital information. It will be your entertainment system, giving you audiobooks, games and music. And, it will be the perfect camera to take memorable photos of your trip.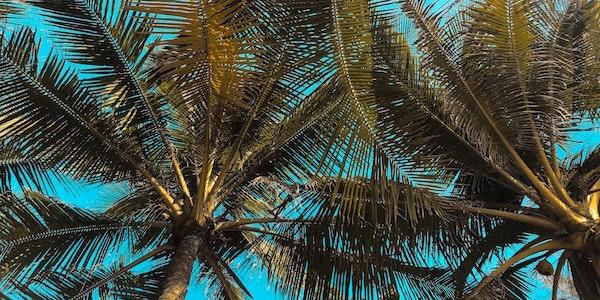 Galaxy S10 Plus Camera Specs:
10 MP Selfie Camera (Front)
8 MP RGB Depth Camera (Front)
12 MP Telephoto Camera (Rear)
12 MP Wide-angle Camera (Rear)
16 MP Ultra-Wide Camera (Rear)
Galaxy S10 Plus Camera Features:
Reviews for the Galaxy S10 Plus claim that the phone's cameras are excellent — this means you can expect pictures that are bright, clear and filled with crisp color. If you want your vacation photos to be the envy of your Instagram followers, you can easily make it happen.
The best thing about the S10 Plus is that it has user-friendly features that will make any amateur photographer feel like a professional. It offers Scene Optimizer to automatically adjust your camera settings to accommodate the type of subject you're trying to shoot, guaranteeing that the colors turn out just right. It has a list of 30 ready-to-use modes for subjects like:
Food
Drinks
Beaches
Waterfalls
Sunrises
Sunsets
Flowers
Trees
Another intelligent feature is Flaw Detection. It will let you know when there is something wrong in the photo right away. You don't want to realize that you're blinking in a shot days later when you're scrolling through your photos. It tells you about errors like blinking eyes, blurry shots, lens smudges and more.
Sometimes you need a little nudge to make that shot look incredible, whether it's a panorama of the beach or a selfie of you lying in the sand. The feature Shot Suggestions will push you to frame the subject properly so that you take a focused and well-balanced photo. You'll notice a white circle and ball appear on the screen. Line up the picture by moving the ball into the circle and then hold it there to take the shot.
If you don't want to use Shot Suggestion, you can always turn on the viewfinder grid lines to line up your subject and compose a well-balanced photo. Take a look at the nine squares on the screen and use it as a tool for the rule of thirds — this photography tip encourages you to line up gridlines with important points of interest. You'll be surprised at how effective the technique is in comparison to shooting everything directly in the center.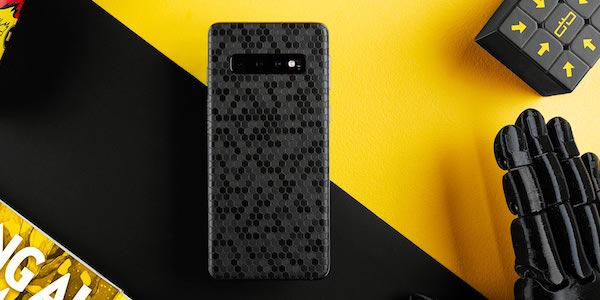 Galaxy S10 Plus Accessories:
The Galaxy S10 Plus is an expensive device that you'd hate to ruin in a single fumble — click here to see some slick skins and durable screen-protectors that can keep it safe. After applying these simple accessories, it should survive any small slip up while you're walking through tourist sites or lounging in your hotel room. You don't want to spend your vacation time looking for a repair shop, anyway.
Another accessory that you'll want for the journey is a portable power bank to make sure your battery stays charged whenever you can't reach an outlet. It'll come in handy for long hiking trips, flights, train rides and days spent running from place to place without a second's rest. Some of the best power banks that you can get are the PISEN 20000mAh portable charger, the RAV Power 22000mAh external battery or the Anker PowerCore 10000 Redux.
You don't need to bring a DSLR camera to take amazing vacation photos. The five cameras on your S10 Plus will be up for the job. To prepare for your trip, all you have to do is learn the features, order some essential accessories and practice taking shots at home. Consider this time to be your training montage before your pivotal moment.