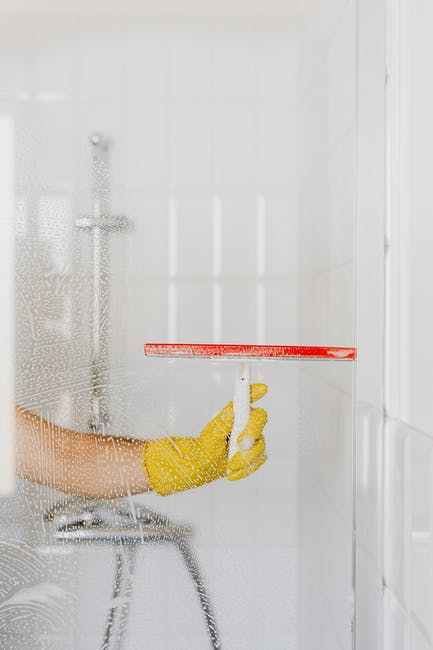 Lifestyle
Moving from Apartment to House? Here's Your Essential Cleaning Guide
Are you wondering how to clean your apartment before moving to your new home? It's a great question to ask. Cleaning your apartment before moving is ideal, not just to leave it in great condition for the next renter, but also to ensure you get your security deposit back.
However, cleaning when moving from apartment to house can be a long and complicated task. You need to complete a deep clean, one that addresses every nook and cranny and leaves the entire apartment spotless and sparkling.
Fortunately, by being strategic and using a few best practices, you can tackle this overwhelming task and be on your way to settling into your new home. If you are moving and want to clean before you go, this short and simple guide is for you.
Create a Plan of Action
Before cleaning your apartment, it's important to make a plan of action. Are you going to clean over a series of days, or complete this task in one shot? Having a plan of action is a great way to stay organized and on track when cleaning your apartment.
Make Sure You Are Properly Prepared
It's essential to make sure you are properly prepared before cleaning your home. Make sure you have all the supplies you need, such as cleaning tools, disinfectants, specialized cleaning products, and more. You should also make sure to give yourself enough time to clean thoroughly.
Work Room by Room
One of the most helpful cleaning tips is to work from room to room. By cleaning room to room, you can focus all your efforts on completing one area and feel a sense of accomplishment that will propel you forward. This is a great way to avoid being distracted and prolong your cleaning time.
Clean From the Top To the Bottom
A helpful cleaning tip is to clean from top to bottom. This helps make sure you are not cleaning the same area several times, like vacuuming the floor before dusting a ceiling fan. By starting at the top, you can clean effectively and efficiently.
Hiring a Professional Cleaning Company
Moving from an apartment to a new home can be an exhausting process, one that takes several days to complete. If the thought of cleaning your old apartment feels too overwhelming, consider hiring a professional cleaning service. By hiring a company like SYK Cleaning, you can check this essential task off of your to-do list without having to lift a finger. 
Use This Cleaning Guide When Moving From Apartment To House
By using this guide, you can complete an effective clean when moving from apartment to house.
Start by creating a plan of action and making sure you are properly prepared. You should also work room by room, clean from the top to the bottom, and remember to clean hidden areas in the apartment. If you are feeling overwhelmed, consider hiring a professional cleaning company.
Follow these tips and you'll be well on your way to leaving behind a spotless apartment.
Don't forget to browse our site for advice on home improvement, real estate, business, and more.