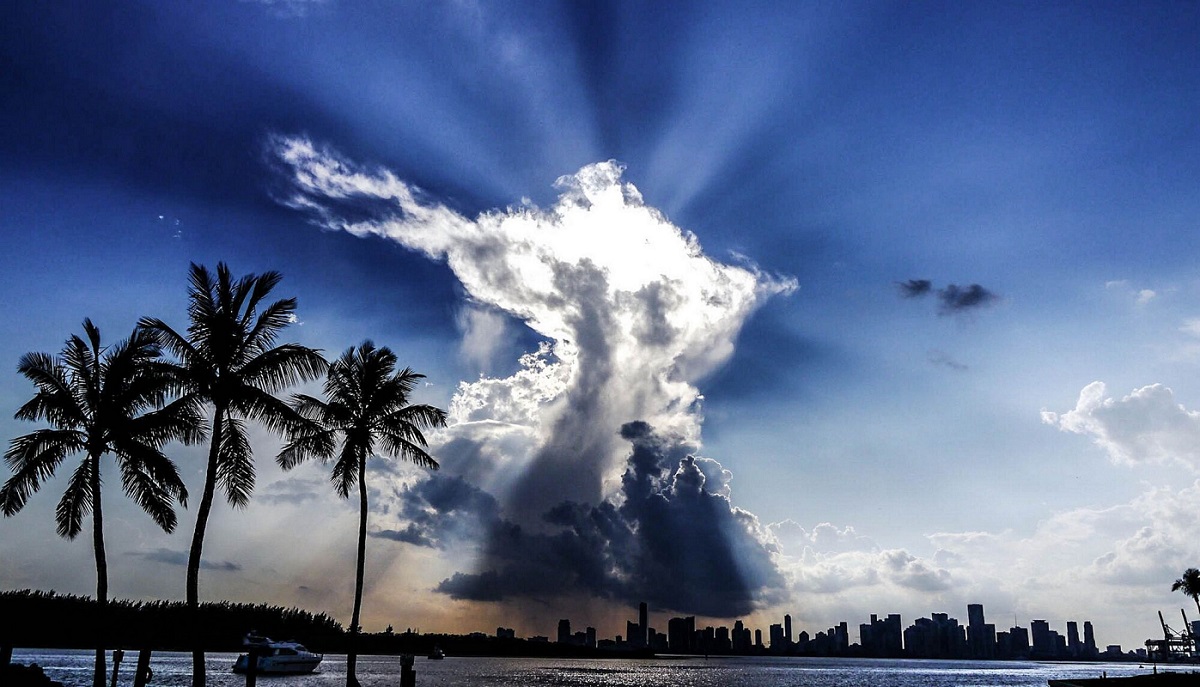 If you're asking yourself, "Should I move to Florida?", you're in good company. In fact, nearly 1,000 people move to Florida every day!
There's no doubt that the Sunshine State has a lot to offer its residents. Keep in mind, though, that for all the pros of living in Florida, there are some cons too.
Keep reading to learn some of the main benefits of living in Florida, as well as some potential drawbacks. That way, you can make an informed decision about your move!
1. Warm Weather Year-Round
Florida's the only mainland state with a subtropical climate, so it's no surprise that people flock there — especially in the winter months. The average temperature statewide in July is 82F, while temperatures rarely fall below 61F even in December and January.
Of course, Florida didn't earn its nickname for no reason. The state boasts 237 days of full sunshine, with any clouds or storms rolling through quickly.
Potential drawback: You'll love the warmth in the wintertime, but the summer months can be unbearably hot, humid, and oppressive.
2. Fabulous Beaches
Florida boasts 8,436 miles of coastline, with thousands of miles of public beaches. The water is clear and warm year-round, and you can swim, snorkel, dive, or boat to your heart's content.
Best of all? No matter where you are in Florida, you're never farther than 60 miles from the beach.
Potential drawback: All that coastline and its location near the Caribbean makes Florida a prime target for hurricanes. Hurricane season runs from June to November every year, and there's always the chance a major storm could be headed your way.
3. Great Tax Breaks
Florida is one of only seven states with no individual state income tax. There's no estate tax. You'll also enjoy terrific property tax benefits and asset protection benefits.
If you're moving from a state with a much higher tax bracket, these benefits alone could save you thousands of dollars a year.
Potential drawback: We can't think of any.
4. Endless Entertainment Options
With all that money you'll save on taxes, you'll have plenty of spare cash to play.
Outdoor enthusiasts can enjoy golf, tennis, boating, and other sports all year long. Miami, Palm Beach, Naples, and other cities boast some of the finest dining and entertainment options anywhere. And let's not forget the fun-filled amusement parks in Orlando, Kissimmee, and Tampa.
Potential drawback: You'll have to get used to sharing, as everyone else comes to Florida to enjoy the same things. Expect the beaches to be crowded during the winter months and the theme parks to be packed during school holidays.
5. Easy Access to Nature
The ecological variety in Florida is staggering. From the Everglades and the Keys (barrier islands) in the south to the natural springs and scrub pine forests farther north, you're never far from beautiful scenery and fascinating wildlife.
Potential drawback: In recent years, many invasive species have changed Florida's ecology. Pythons, lionfish, and iguanas are just a few examples. We recommend leaving the pythons and lionfish alone, but iguana removal is easy enough if they take up residence in your yard.
The Benefits of Living in Florida: Will You Make a Move?
So, what do you think? Do the pros of living in Florida outweigh the cons? You'll have to make that decision for yourself!
Now that you know more about the benefits of living in Florida, what's next? Keep browsing our site for more informative reads.