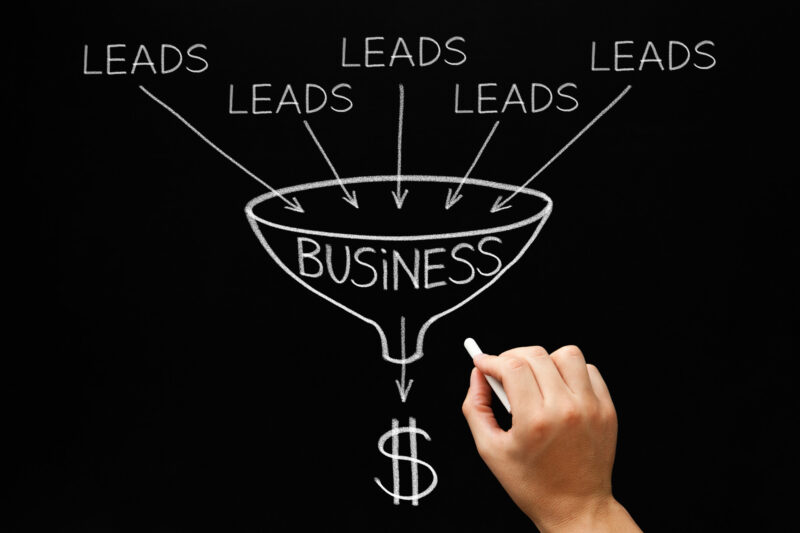 Business
Why Should You Hire a Lead Generation Specialist
65% of businesses fail within a decade of starting out. Want to avoid the same fate? Well, generating a steady stream of quality leads is a crucial part of the puzzle.
Unfortunately, it's also easier said than done. With more competition in the business world than ever before and a challenging economic situation to navigate, attracting potential customers is no mean feat right now.
…Yet it's far from impossible!
With the help of a lead generation specialist, you can skyrocket your marketing efforts to new heights of success. Want to learn more? Read on to discover the main benefits of hiring a lead generation consultant.
Share the Workload
Many new business owners start out doing everything themselves. They're a jack-of-all-trades! They handle the marketing, customer service, finances, and even the picking, packing, and shipping of products.
This approach is a necessity at the beginning, saving money and helping them get their company off the ground. However, it becomes both unsustainable and counterproductive over time. Not only is the workload extreme, but the owner also becomes a bottleneck in the business.
As demand grows, hiring new staff is the only way to scale. Furthermore, they may lack expertise in certain areas of the operation, which could have all sorts of negative effects. Hire a lead generation specialist and they'll take the pressure off.
There'll be one less job for you to do and better marketing results to boot!
Focus On Other Tasks
As you're aware, running marketing campaigns places significant demands on your time, money, and energy. You have to create the ads, test them, analyze the data, and run new iterations until you find something that converts!
Alas, it's easy to neglect other key areas of business in the process.
This changes when you outsource the lead generation process though (or hire someone to do it in-house). Having an expert at the helm means you can turn your attention to other tasks that only you can do.
Of course, the same would be true if you asked a current employee to handle the marketing. The difference comes down to expertise. If they lacked the necessary skills, you could end up wasting valuable resources for mediocre outcomes.
Gain a Fresh Perspective
Marketing tactics and opinions on best practices soon grow stale without a fresh pair of eyes to analyze them. Imagine a business owner who's certain that direct mail's the most effective approach to attracting leads. With nobody to challenge them, they could spend thousands of dollars on a strategy that's fast becoming obsolete.
A lead generation specialist will deliver that all-important alternative viewpoint! Moreover, they'll base it on hard-earned experience instead of subjective opinion.
It's worth remembering how fast the marketing world changes. Are you up to speed with the latest lead gen developments? If not, the insights of an expert will be invaluable.
Leverage Network Connections
Being plugged into the marketing world delivers more than just an awareness of modern trends. It leads to useful connections with professionals in related disciplines! For example, a lead generation consultant may know a first-rate graphic designer, software developer, or photographer.
That's good news if you could benefit from support in these areas too. Rather than going through a time-consuming search, you could ask your consultant if they know someone. Because their own contract's on the line, you can trust that anybody they recommend will be good enough for the job.
Gain Website Support
In today's digital world, your company website's central to your lead generation efforts. It has to be well-designed, high-performing, lightning-fast, mobile-friendly, and intuitive to navigate! You're unlikely to attract as many potential customers as you could if it doesn't fulfill these criteria.
Unfortunately, most business owners don't know how to remedy their technical IT problems! Rather than fumbling around for answering, hiring a lead generation specialist would fill any gaps in your knowledge with ease. They'll a) identify where your website needs to improve and b) help you fix the problem.
It's Cost-Effective
In-house lead generation's expensive, right? You may have to train someone to do the job, or put people on the payroll, and pay large salaries month after month. Then there are sick days to cover, holiday leave to think about, and insurance costs to pay for, among others.
Outsourcing your lead generation can slash those hefty overheads.
You bid farewell to the expenses we just mentioned in exchange for a low fixed monthly fee. And, remember, these industry professionals are almost guaranteed to improve your ROI as well. Not only do your outgoings go down, then, but your business revenue goes up.
Upskill Your Team
Choosing to hire a lead generation specialist doesn't just make financial sense in the short term. It pays off down the line as well. It's an investment.
Why? Because members of your in-house team get to learn from them.
They can see what the expert's doing to generate results, ask questions about their strategies, and see what they've been doing wrong. Your workforce picks up new skills as a result. Over time, they may learn so much that you no longer require the support of the specialist!
Time to Hire a Lead Generation Specialist
In a world where countless companies go under every year, it's crucial for business owners to do whatever they can to secure their position in the market. And one of the best steps they can take? Getting better at lead generation!
After all, only with new potential customers coming through the door can any business expect to thrive.
That's where hiring a lead generation specialist comes in. Experts at their craft, they can make light work of this key task. We hope the information in this article has demonstrated exactly how they help.
These insights on hiring a lead gen expert are a useful starting point for comprehending their importance. Yet there's much more to learn! Browse the business section of the website to further your understanding of it now.