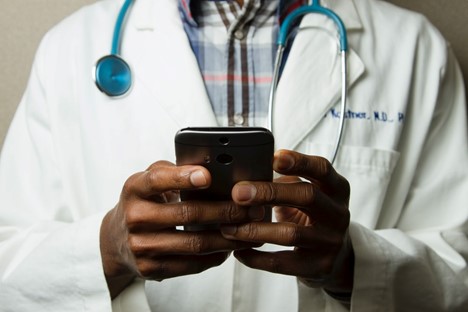 Business
What Are the Requirements of a Healthcare Call Center?
Call center services are varied and incorporate many unique security features, calling scripts, and more. Healthcare professionals need a robust calling infrastructure that gives them integrated access to patient records and a secure system that won't allow for data breaches or improper disclosures.
The needs of a healthcare call center are unique in this regard. While sales calls might involve the transfer of sensitive data (in the form of payment details and customer identification information), healthcare records are legally protected in a number of important ways.
With a great healthcare call center infrastructure in place, your facility can make secure calls to patients and take in essential data without the threat of weak data integrity. Furthermore, the addition of key integration resources, such as the best home health software available, for example, will help to make filling prescriptions, scheduling appointments, managing shifts, and verifying details a breeze; giving you a winning combination for both clients and providers.
Continue reading to learn more about the factors that healthcare providers should be looking for in any calling software setup.
HIPAA compliance is a crucial part of the puzzle.
In the healthcare industry, callers have an additional layer of consideration to bring on board as they go about their daily tasks. Call center representatives (CSRs) must provide a high-level service to those on the other end of the line, but they must also remain accountable and security-minded about protected information that is passed across the phone lines. The safeguarding of protected health information (PHI) and electronic health information (ePHI) is at the heart of any calling operation that deals with health and wellness topics and industries.
One primary feature of a great call center software installation is the use of a comprehensive audit trail. With a Bright Pattern software installation, securely encrypting data across each communication channel and having this audit trail to fall back on in the event of a data issue can give your team the best tools on the market. Building confidence in your product and brand through the implementation of high-quality assets like these is essential for any business. With compliance to the health information standards set out by governments (in the United States or beyond it) and features that will help you ensure the integrity of your office's data and the security of patients, anything is possible for your business.
Cloud-based calling solutions offer flexibility and the use of additional customization plugins.
As well as the rigid security standards that healthcare industry professionals must follow, the use of calling software should allow for unique personalizations to the approach that your team uses. Cloud-enabled calling solutions do just that. With unique plugins added to each and every caller infrastructure, Bright Pattern offers some of the most robust calling systems on the market. Omnichannel contact infrastructure means that your team can reach out to consumers in a variety of ways (and they can contact you through their chosen communication medium as well) for the best experience possible with each communication.
With cloud-based technology, callers are able to share information seamlessly. Whether you're running a large-scale calling operation (for instance, in an insurance company office) or need the power of a call center software solution to enable your reception team to handle incoming and outgoing calls throughout the day at a medical practice or hospital, cloud-based installations offer the best in class. Bright Pattern solutions offer a great price point on an integrated and fully functional calling setup. Likewise, without the need to purchase and maintain bulky central processing power, data storage, call records, and everything else that callers rely on each day is contained within a single, unified login program that launches the worktop.
Consider adding this valuable resource to your healthcare brand's approach today.