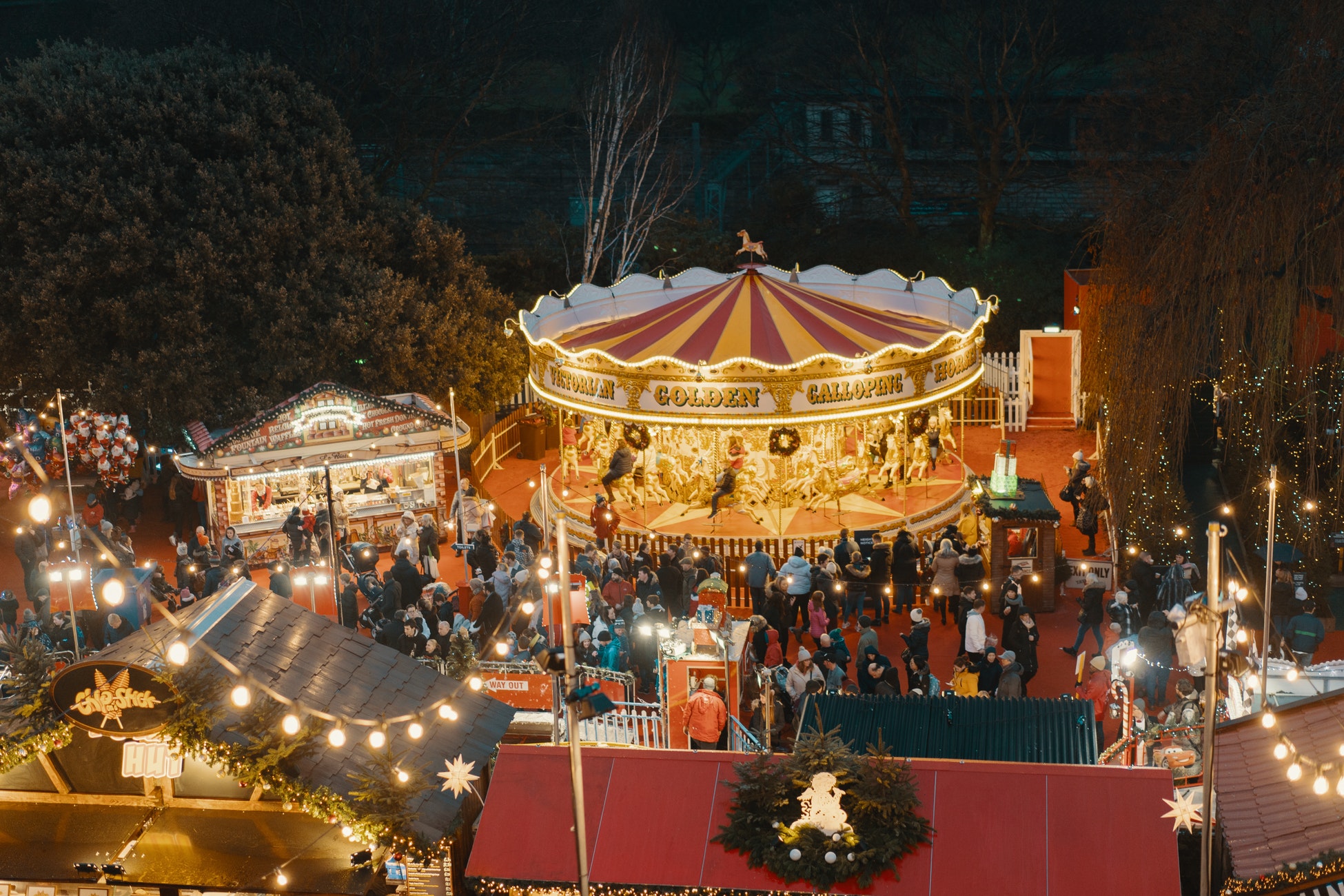 Travel
Top 7 Exciting Destinations Where To Celebrate Christmas
Christmas is a magical time of the year. While children are eagerly expecting Santa's arrival, many adults look forward to the holidays season as it is a time to travel and reunite with their families and friends, and, why not, to explore new and exciting destinations.
Whether you have money to splurge or need to stick to a budget, at Bonzah we've come up with 7 exciting destinations where you can celebrate Christmas!
New York City, United States
If New York City is an exciting destination all year round, it is even more exciting around Christmas. There's plenty of things to do and places to visit. The magnificent Christmas Tree at the Rockefeller Center, the luxuriously decorated windows along Fifth Avenue, the traditional Nutcracker Ballet performance and the buzzing sounds of the city that never sleeps will mesmerize you!
New York City has an inspiring vibrant atmosphere that is particularly noticeable around Christmas. You'll be amazed with the multiple and varied activities and attractions that await you! 
Köln, Germany
Those interested in a traditional European-style Christmas shouldn't think it twice and plan their holidays in Köln. This German city is the place to be for a charming and lovely Christmas experience and do Christmas shopping grand style. 
There are eight Christmas Markets in Köln and each of them  offers thousands of items related to this wonderful time of the year: delicious baked buns and other sweet treats, traditional gifts and varied items. 
Groups of carollers sing traditional Christmas songs and recreate a joyful atmosphere!
Köln in itself is a lovely German city with plenty of ancient buildings, magnificent churches, art museums and a rich and interesting cultural life.  
The Bahamas
The Bahamas, in the Caribbean, is one of the most exciting beach vacation destinations and a great place to wish your family and friends "Merry Christmas!" The locals are warm and friendly and will make you feel at home. 
Bahamas is, for many, paradise on Earth. It's proud of its extensive white-sanded beaches and turquoise sea. Beaches are bordered with palms and coconut trees and there are many luxurious all-inclusive resorts where you can relax, sunbathe and enjoy yourself.
Weather is nice, sunny and warm and we're sure you can already see yourself happy enjoying the beach!
Harbin, China
Celebrating Christmas in China, can be both exotic and exciting. China is such a fascinating country, with diverse natural and urban landscapes that simply having the chance of spending some time in any of its cities or towns is an experience of a lifetime. 
Shanghai, Beijing, Taipei or Guangzhou are amongst the most popular and best known cities in China, but for a more unique and special experience we suggest you to visit Harbin.
Harbin is located in the south of Heilongiang Province, the most NE part of China. It plays an strategic and vital role in communications between South and North Asia as well as between Europe and the Pacific Ocean. 
Flocks of tourists visit Harbin every year and the city has plenty of accommodation facilities and services to guarantee a great stay!
Visiting Harbin around Christmas is extra special. Known as the "Ice City", you'll be able to enjoy the Harbin Ice  and Snow Festival that takes place yearly. Visitors can admire probably the best collection of ice sculptures and artworks you'll ever see!
Seychelles
Seychelles is an African archipielago country that offers a magnific and exotic location where to celebrate Christmas. The Indian ocean offers jaw-dropping views and we're sure that you are already imagining yourself sunbathing, enjoying a drink and just being in Paradise.
Mahe is the biggest island and probably the most important one. There are evergreen hilly areas and a luscious tropical forest with some exotic and unique vegetation species. There are many attractions there such as the beautiful Clock Tower, in Victoria (Mahe's capita city).
If you're fond of water sports, you'll feel totally spoilt at Seychelles with such an interesting variety of activities to choose from, including deep-sea diving! You can also try horseback riding and volleyball!
And in the evening, you can go shopping for original Christmas presents such as indigenous souvenirs and authentic souvenirs. 
Lucerne, Switzerland
Dreaming of a white Christmas? If so, Lucerne, in Switzerland should be on your radar. It's a sweet destination where you'll enjoy a fairy-tale snowy Christmas. Lucerne will definitely cast a spell on you. It's a small but well preserved medieval Swiss city known for its picturesque wooden bridges such as the Kapellbrücke with its tilted roof and its cobbled streets. There's a wealth of cultural events and interesting museums that are worth visiting as well.
Christmas time is especially delightful in Lucerne as there's a cozy and charming Christmas market where locals and visitors can enjoy delicious treats and buy souvenirs. 
Surrounded by majestic mountains, Lucerne is a magnific place where to wait for Santa's arrival. Pretty scenery and romantic squares and corners all packed in a compact and small city.
Langkawi, Malaysia
  Those interested in a more adventurous Christmas can have a great time at Langkawi, Malaysia. Get ready to shout out Merry Christmas! While enjoying some of the best and most exciting outdoor activities you can think of: cable car rides, diving, bike rides, boat tours or snorkeling! Jungle Trekking is an exciting activity that most travelers enjoy; along three hours, you embark yourself on a guided trek through the rain forest, where you can spot tropical birds, lemurs and squirrels. 
Langkawi is probably the most popular and busiest tourist islands in Southeast Asia. It offers the right balance between rampant development on some beaches and extensive beautiful green and natural areas. It's easily accessible either from Singapore, Guangzhou (China) or, of course, mainland Malaysia.