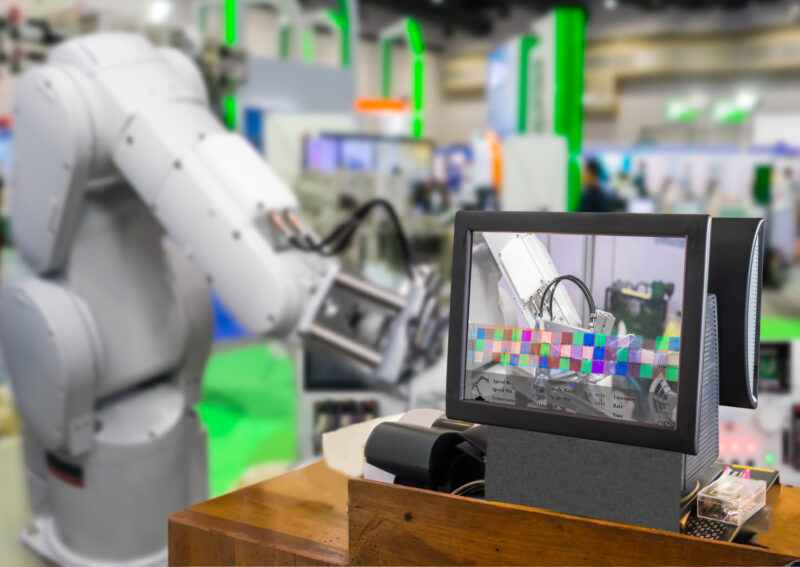 Health
How To Choose a Medical Equipment Manufacturer
Medical equipment and drug manufacturers, hospitals, and dispensaries form a kind of medical ecosystem. Each component is as equally important as the other, and none can function adequately without the other. Aside from the medical aspect, the said establishments are interdependent business entities.
You're never short of options when looking for a medical equipment manufacturer. However, the myriads of options work both to your advantage and disadvantage. That's because with so many to choose from, picking the right one can be a tad overwhelming.
Today's post will look at how you can pick the right medical equipment manufacturer for your needs.
1. Find a Manufacturer Conversant With Sustaining Engineering
Ever heard of sustaining engineering?
Sustaining engineering is an umbrella term for the technical support of mature products. This involves activities like bug-fixing, enhancements, addressing customer complaints, and obsolescence management. It ensures that medical devices serve their intended role throughout their entire life span.
An equipment manufacturer that's committed to sustaining engineering will guarantee high-quality equipment throughout its lifespan. Plus, you can be comfortable signing a long-term agreement with the supplier because they will maintain quality standards all through the contract period. For sustaining engineering capability, you should pay attention to the following areas:
Obsolescence management with design support
Continuous improvement program
Support for field repairs, returns, and upgrades
Post-launch compliance
If the medical equipment manufacturer checks the above boxes, you're in the right hands. This is especially true if you find a manufacturer that offers separate consulting services.
2. Find a Medical Equipment Manufacturer With Adequate Technological Capability
Before you sign the dotted line, ask yourself, does the manufacturer have the technical skill and capacity to give you what you require? Examine their commercialized products to get an idea of their technological prowess. Alternatively, you can look at their customer testimonials or even ask if you can speak to a current customer.
It's vital that you find a company with the technical know-how and capability to undertake your project. Take note of their experience with the technologies needed for your project to determine whether they're up to the task.
If they are, it automatically means that the engineers and development teams will have the skill to handle your project. For instance, you can never go wrong with a company that boasts these capabilities for its precision optics and medical equipment.
3. Find a Supplier That's Committed to Quality
The medical equipment manufacturer should show an unwavering commitment to manufacturing quality products. Product quality should take top priority, especially because you're dealing with medical equipment. Remember, the quality of a piece of medical equipment could determine if someone lives or passes away.
That said, to ensure commitment to quality, ensure you look at specifics like ISO certifications, problem-solving approach, and engineering design methods. A supplier with an elaborate quality control department indicates that the supplier is keen on delivering quality products to its client.
4. Don't Forget About Supply Chain Management
It's easy to get caught up in the convolutions of medical technicalities and put supply chain management on the back burner. Remember, medical equipment manufacturers don't produce everything from scratch but instead source various raw materials elsewhere. You need to examine the methodologies and protocols the manufacturer uses to handle their vendors.
What's more, look at the vendors' MRP systems and whether the vendors have solid quality control practices in place. Keep in mind that around 80 percent of the cost of the finished product comes from the material. As such, the manufacturer's vendors will directly affect both the quality and cost of the medical equipment.
5. Find a Manufacturer With the Right Communication Channels
Look for a manufacturer with an open communication policy for seamless communication from their end. That way, they can communicate any changes in the design or manufacturing process and get your view on the matter. Communication is also crucial for addressing emergencies and sidestepping unpleasantries that may sometimes result in huge losses.
You can find out about a manufacturer's communication capability by looking at customer testimonials or reviews. You could also try communicating to the supplier yourself and see how they respond. While gauging communication, don't just look at how fast they respond; also consider the volume and quality of information you get from the manufacturer.
6. Discuss Cost and Pricing Models Upfront
When picking for a medical equipment manufacturer, choose one that you can afford. Ensure you talk about the cost of the finished product and payment models upfront before signing the contract. In doing so, you can make appropriate financial plans and economically sound decisions.
Steer clear of manufacturers that are sketchy with their pricing models and total cost of production. There may be plenty of hidden costs that you'll have to pay for when it's all said and done. You may end up paying almost double the original price of the product.
Pay special attention to the manufacturer's pricing model to determine whether they align with your financial setup. Find out whether the manufacturer has a way to determine the cost of the finished goods earlier on to find out whether it's a good fit for you.
Select Your Medical Equipment Supplier Wisely
Whether you need diagnostic equipment, metrology, or optical equipment, never settle for anything less than the best medical equipment manufacturer. The above information should show you how you can arrive at just that. However, make sure you explore all your options before reaching a final decision.
Did you enjoy reading this article? Please check out other articles on our blog.