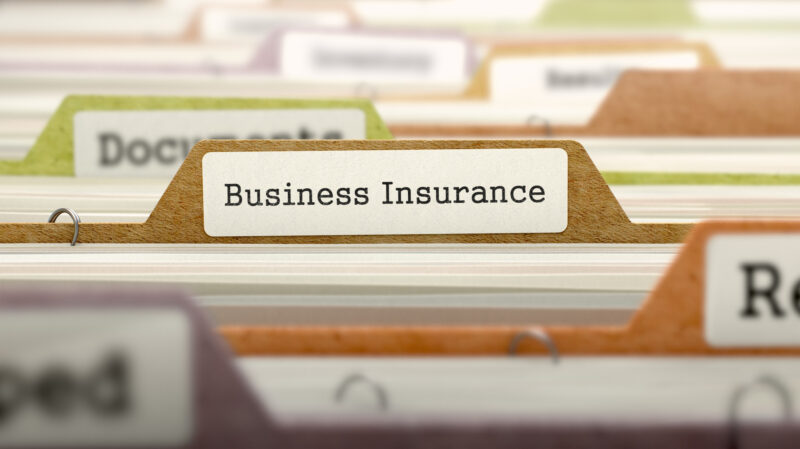 Yes, as an entrepreneur who is willing to grow in business, you need business insurance.
Business insurance does a lot to your business to protect your assets and the people working around you. You might not see the need for insurance now, but you don't have to wait till things get out of hand.
You need to understand the various types of business insurance available for your business. The type of insurance you get will depend on your industry, the size of your company, and the risks involved in your business.
So, do I need business insurance? If you're asking this question, read on to get the answer.
Protect Your Business from Lawsuits with Insurance
Today's society is very litigious, and if you're running a company, you can't brush off the chances of getting sued at some point. Customers, employees, and partners can file claims against you anytime. So, you need to be ready to handle any lawsuit against your business.
It only takes a breach of contract, a disagreement with your customers, or an accident, for things to get out of hand.
What happens when you get yourself in such a situation? You might fall into a severe financial problem if you don't have the right insurance policy to take care of the legal expenses and possible settlement costs.
The lawsuit costs might also leave your business in a financial crisis if it's an established business. If your business is in the early stages of growth, you might end up shutting it down. And that is why small businesses need insurance covers more than established corporations.
Do I Need Business Insurance for Employees?
Have you employed people in your business? Look for a suitable business insurance policy to protect your business against employee issues. Most states will require you to have workers' compensation and unemployment insurance.
If your business fails to show any insurance policy when there is a worker's injury, you'll have no choice but to cover these risks from your pocket. This might not be good for your business if you're down on finances.
Worker's compensation insurance pays for medical bills, rehabilitation for injured employees, and lost income.
Employees can also become a business liability as well. Incidences such as harassment, discrimination, wrongful termination, failure to promote, and workplace abuse have also become a major concern. You need to purchase employment practices liability insurance to cover legal costs related to employee claims.
In addition, some employees are very important to a company because your business cannot run without them. So how do you maintain such hardworking employees? Purchase a key person life insurance.
This life insurance policy protects your business against financial losses if that super employee was to get sick, injured, or even died.
Protect Your Business from Cybercrimes
With modern technology, your business is more susceptible to cyber-attacks than ever.
Many companies across the world are heavily relying on the internet to stay on top of their operations. However, this is posing a big challenge to businesses.
If your company uses a computer system to store data and protect your customer's information, you're the real target of cybercriminals. So, a cyber-insurance can come a long way to protect you from such attacks by covering various costs. With cyber insurance, you won't have to worry about data breaches, phishing attacks, and any form of cyber-attack.
You Need Insurance to Increase Business Efficiency
When you are protected from any losses, you'll devote much time to your business. If your mind is at peace, you can work better to maximize the profits.
Whether you're running a new or an established business, your insurance policy guarantees you payment in case of damages or destruction to your property.
When purchasing an insurance policy, consider if you really need it. And if so, what type of insurance do you need? After considering all the factors prompting you to purchase insurance, go ahead and buy.
Business insurance will help you deal with situations that you cannot control. Knowing that you have a partner who will help you get back your business in the event of a disaster can provide you with peace of mind. This can also free you and allow you to focus on rebuilding your business.
You Need Business Insurance for Credit Enhancement
Do you intend to secure a loan in the future to fund your business? Having an insurance policy is the way to go.
Business insurance will not only protect your business but will enable you to get a small business loan to boost your business. Your bank won't hesitate to lend you some money if you show up with proof of business insurance.
If you don't have insurance, your credit request may not be accepted. If your bank is so lenient, they can approve your loan request but with a high interest rate.
For a startup entrepreneur who wants to attract venture capital funding, startup insurance is the way to go. In case you die before repaying the loan, your insurance policy can come in to settle the loan together with interest. If you're also not willing to repay the loan, your lender can surrender the policy and receive the payment, both the amount of loan and interest.
Use Insurance Policy to Protect Your Expensive Investment
You have to consider various types of business insurance policies available to meet your needs. This is because businesses in different industries need specific insurance covers. For instance, your major focus will be on the equipment, inventory, and property if you own a restaurant.
Many businesses require you to invest in equipment, tools of the trade, and your staff. To protect this kind of investment, you need to purchase commercial property insurance. This will make it easier for you to repair and replace your property in case of theft or damages.
Protect Your Business Vehicles
Are there vehicles on your business premises? If there is, you need to purchase commercial auto insurance.
If you don't have commercial auto insurance, get ready to use your own money if accidents and damages occur to your car while using it for business purposes. This is because your auto insurance cannot cover such expenses.
Get Insurance for Business Continuation
Death is not something you can plan for. However, it can come with its business challenges if you are in a partnership business.
The business may come to an end if any partner dies. But in some instances, the surviving partner can reorganize and restart the business again.
With the right insurance policy, a surviving partner can have adequate funds at the time of his or her partner's death. The policy insures every partner for the amount of their share in the partnership.
The dependents of the dead partner may also get a certain amount from the insurance policy.
Helps with Risk-Sharing
Many uncertainties can happen in the world of business. With just slight negligence, you can turn your property into ashes. Such accidents may overwhelm not only you but also third parties.
But what happens when you face such challenges? Do you close your business or stop the project?
It all depends on your preparation. If you don't have money to cover the damage, you may consider halting operations.
If you're hit with such severe misfortune, getting back on your feet seems to be a daunting task. But with the right insurance policy, you may bounce back and get things running again.
Remember that if your business is insured, then you'll share the risk with your insurance company.
Covers Advertising Liability
Whether you're starting up your business or have already established business, you'll always market your brand. And marketing your business means that you can either hit the road with billboards or use online platforms. Think of what can happen if your marketing strategy violates the copyright rule of other parties.
This can cause copyright infringement problems. So, if you have the right policy, which is liability insurance, you can never face such issues. The insurance will cover the legal liability against such claims.
Get Business Insurance Today
No matter what kind of business you're running, the question of "do I need business insurance" shouldn't be just another sentence. Business insurance plays a very important role in elevating and protecting your business. The policy provides you with the confidence that you need to take risks to help your business grow and prosper.
Stay on this site if you're asking what kind of insurance do you need for your business. We're here to sharpen your knowledge with vital business tips and guides. Keep reading our articles.