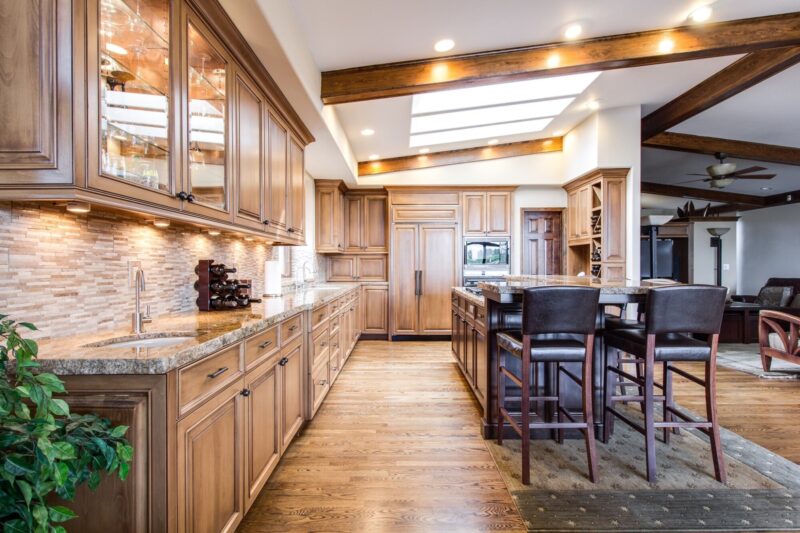 Real Estate
Boise Real Estate Trends: What You Need to Know
Are you looking to buy or sell a home in Boise? Idaho is one of the most underrated places in the country.
Not a lot of people outside of Idaho are considering this state, as many people are focused on hotspots like Arizona, Florida, Texas, and Tennessee. But those who are aware of Boise, and Idaho in general, understand that it's a treasure.
Of course, the word is starting to get out, and more and more people are looking to move to this incredible city. You should be aware of the real estate trends in the area before buying or selling your house.
You want to make sure you're on the right side of the market, and you want to know what buyers and sellers are looking for, to ensure you come out ahead. So keep reading to discover what the real estate market in Boise is like, and where the housing market is headed.
Why Are People Moving to Boise?
First off, it's important to understand why buyers are moving to Boise. What makes the area so special?
Boise is Idaho's biggest city. But overall, living in Idaho is cheaper than much of the country. So people move to Boise for big-city amenities and entertainment, without all of the big prices that generally come with large cities.
The city has a growing tech scene, which is starting to attract professional millennials from all over the country, though particularly those along the west coast who are getting priced out of overheated markets. There's also a world-class healthcare system in the area.
Job opportunity in the city is abundant, as can be seen by the 2.9% unemployment rate, as of August 2021, which is lower than the national average of over 5%.
Boise is also considered one of the safest cities in the country and the world. No wonder tons of young families are moving to the area.
And one of the biggest draws to the city of Boise? An excellent climate and access to world-class nature.
While being located so far north, Boise has a mild climate that allows residents to enjoy all four seasons. With over 200 days of sunshine and only mild amounts of snow in the winter, people from the north and south are drawn to the area.
And of course, mountains are all around. Boise is adjacent to multiple national forests, that are well-known recreation destinations.
People move from all over the country to spend their days off mountain biking, skiing, hiking, camping, fishing, hunting, and otherwise enjoying the great outdoors. Plus, the city itself weaves nature into the streets as much as possible, making a stroll through town a relaxing experience as well.
Boise Housing Market
So what do all these benefits of living in Boise have to do with the housing market? Well, the cost of living in Boise is still lower than in many other parts of the country.
But as more and more people are realizing that Boise is a true gem, lots of people are moving to the area. In 2021, housing prices are up, just like much of the country.
A shortage in inventory leads to a seller's market and high, competitive prices. In some areas, real estate prices are up by 50% or more. The median sale price in Boise is currently around $540,000.
2021 makes the first time that the average home in the Boise metro area has topped this price.
So those buyers who moved to the area two or three years ago were able to get a lot more bang for your buck. So even though housing affordability isn't as great as it once was, Boise is still more attractive than many other western markets.
The benefit of moving to Boise right now, however, is that mortgage rates are still low. You can expect a rate as low as 3.125% on a 30-year mortgage.
Real Estate Trends; Selling in Boise Idaho
In much of the country, Boise included, the housing market is still in the hands of sellers. For most of 2021, there has been an inventory shortage in Boise. So if you have been lucky enough to sell, you've been able to enjoy high offers and fast closings.
That is still very much true, though as the year comes to a close, more inventory is available as fewer people are moving during the school year. Inventory is still tight, however, so you can definitely make a lot on the sale of your home.
If you don't want to deal with the traditional sales process, you could always consider selling your house directly. There are many benefits to doing so.
One of the main benefits is not having to make costly, lengthy repairs to the home to get it ready to sell. It takes a lot of work to prepare to list your home for sale. But selling directly means selling as is, right away, without any hassle.
If you are looking to sell quickly so you can move south before the winter comes, this is your best option.
Expected Growth in Boise
The growth that Boise has experienced over the last few years is a sign of things to come. The population growth isn't expected to slow down but actually speed up.
Boise continues to see a large number of Idahoans move the Treasure Valley each year, and that number continues to grow as job opportunity in the area is the highest in the state.
And out-of-state move-ins continue to climb. The largest number of transplants are coming from California, as they get overpriced out of cities like Sacramento and Riverside.
After California, Washington is sending a large number of people as well, as the Seattle area is far too costly.
One of the reasons so many people are able to make this move is that the Pandemic opened the door for many people to work remotely full-time, allowing them to move to cheaper areas while retaining their jobs.
Is Boise Right for You?
Real estate trends in Boise are like much of the country right now. Lots of people are moving in to take advantage of safe, friendly communities, outdoor recreation, and lower-cost living compared to other major metro areas.
Unfortunately for buyers, increased demand will continue to push prices higher. But those who can get in sooner rather than later are happy to do so.
Looking for more real estate tips and recommendations? Visit the rest of our blog today to find other helpful articles.