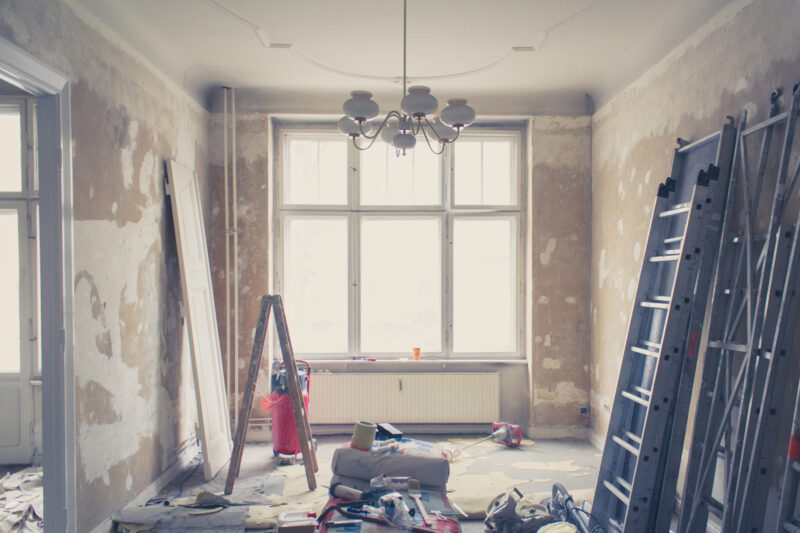 Real Estate
8 Tips for Selling a House in Poor Condition
Did you know that this year has seen rapid growth in home prices? It's a seller's market and that trend is expected to continue. This makes it the perfect time to sell your house and get a good price for it.
But what if your home isn't in the best shape? It doesn't have to be flawless to be sold. Here are 8 expert tips and tricks for selling a house in poor condition.
1) Do a Deep Cleaning
If you were wondering how to sell a house that's in bad condition, the first tip is to do a deep cleaning. The good news is, you can do this yourself if you don't want to spend money on a professional.
2) De-Clutter
The next DIY step is to banish all clutter from sight. Whether you sell it or store it, getting rid of personal stuff will help potential buyers imagine themselves in your home.
3) Get Landscaping
A little landscaping work can go a long way, so get outdoors! Weeding, trimming hedges, removing dead branches, etc. can all improve the overall look of your home.
4) Paint
One of the top fixes for how to sell a house in poor condition is paint. Even if you can only afford to paint the interior of your home, doing the walls in a neutral hue can raise the curb appeal of it exponentially.
5) Staging
If you are going to have all of your stuff moved out by the time you list it, you might want to consider investing in a home staging company. Professional stagers will bring in furniture for a low rental fee, or you can rent furniture and stage it yourself.
6) Replace Appliances
Even if you can't afford to buy new appliances, you can try and upgrade some to slightly newer models. You can find some great second-hand deals that will make your home look spiffier.
7) Update Kitchen
The kitchen is one of the focal points of a home, so if you have money to invest that's a good place to start. Outdated wood or faux-wood cabinets will benefit from a coat of paint. If you have a small kitchen, it could be worth it to replace outdated flooring, too.
8) Selling a House in Poor Condition to a Professional Home Buyer
If you don't want to go through the hassle of getting your house ready to be listed and put on the market, there is another option. One of the top tips for selling a house as-is is to contact a professional home buyer like the one in this article. Professional homebuyers usually buy homes for cash in a quick and easy process.
Ready To Sell Your Home?
Now that you've learned some tips for selling a house in poor condition, you can take action and get yours ready with confidence. You can DIY with a little painting, cleaning, landscaping, and decluttering. Or skip the process and sell your home to a professional home buyer.
Want to learn more about other great topics? Check out the rest of this site for useful articles.