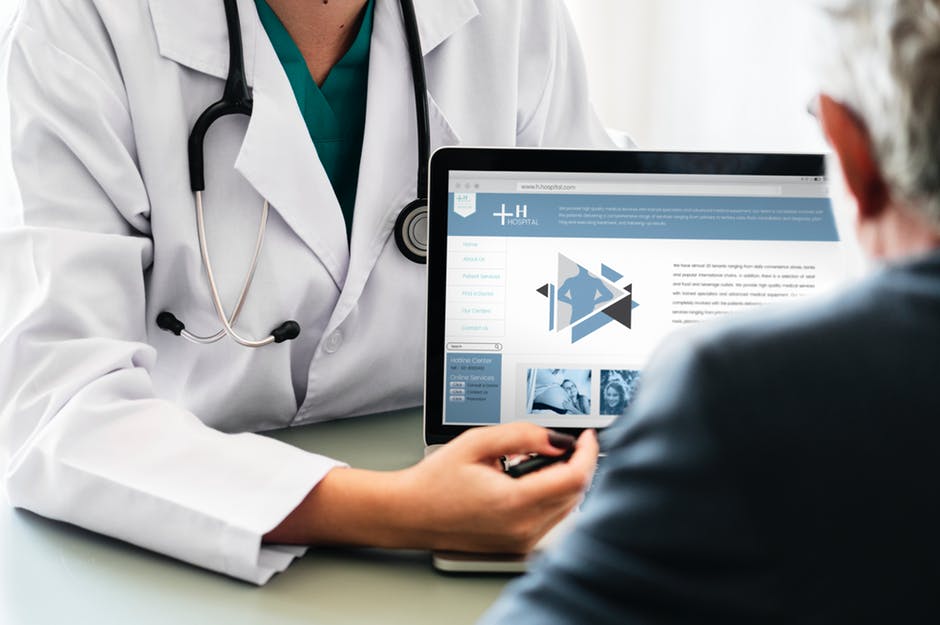 Business
5 Benefits of Hiring a Healthcare Marketing Agency
The healthcare industry has experienced several years of unprecedented demand since the emergence of COVID-19. And as the pandemic wanes, the sector is expected to hit a record spending of more than $10 trillion this year. 
Parallel to that is the emergence of new healthcare providers, new technology, and new healthcare solutions. As a healthcare business, you face challenges from many different angles.
That leaves you facing the dilemma of what to do about digital marketing. It's a must for your business, but is it something you should do in-house? Or should you use a healthcare marketing agency instead?
Find out everything you need to know here. 
1. Reduce In-House Training Expenses
Your healthcare business probably includes specialists in departments such as HR, finance, and insurance. And, of course, your hugely skilled health specialists.
But does it make sense to keep healthcare marketing skills in-house? To answer that question, consider what training support your team will need if you want to cover all digital marketing activities using an in-house team. 
You'll need to pay for online or classroom training courses, and there are plenty of topics your team will need to cover. That includes SEO, PPC advertising, brand design, and website construction.
And there is the learning curve to consider too. It will take time for your team to get up to speed and learn the latest techniques. 
Of course, you could avoid training by hiring experienced marketing staff. But in those circumstances, you'll need to allow the time and costs of recruitment and onboarding. 
The advantage of using external marketing agencies is evident. You'll hire a team who already has all the training, expertise, and specialist knowledge they need to support your business. 
2. Get Specialist SEO Support
SEO is a specialist topic and is best when in the hands of experts. Plus, it's an area that's highly competitive for healthcare companies. Getting those top spots on Google for the most prevalent healthcare terms is tricky. 
An SEO agency can work on the end-to-end responsibilities you'll need to rank higher than your healthcare competitors.
They'll start with keyword research and then use their specialist technical skills to ensure your website and content are correctly optimized. 
They'll also support you on all your off-site SEO activity, such as getting your site links mentioned on third-party blogs to boost your backlinks. 
SEO is something that needs consistent effort. It will take you time to hit that top spot on Google, but you'll need to continue working on SEO to maintain that top spot.
But doing so could bring you thousands of potential business leads. It's worth hiring an agency to ensure you get those benefits. 
3. Tap Into New and Advanced Marketing Strategies
Are you up to speed with the latest marketing techniques? Do you know how to use video, whether influencing marketing is effective, or what terms like conversational AI mean?
The online world changes fast, and so do the marketing strategies that allow the most ambitious companies to get ahead. 
Digital marketing isn't a nine to five role, nor is it a set of tasks you can slot into your workday with other business priorities. You need to live and breathe marketing to understand what's trending, whether techniques, tools, or platforms.
You'll need to read marketing publications every day and chat with other marketing professionals at conferences to exchange ideas.
Is that realistic? Or does it make more sense to hire an agency that already does those things as part of their jobs?
When you choose a professional marketing agency, you invest in more than their skills. You're investing in their industry knowledge, and that's the most valuable asset of all. 
4. Refocus Your Priorities
Naturally, your priority as a company will be your customers. You'll want to generate new customers, look after existing customers, and generate brand loyalty with customers. 
Ideally, marketing is something that should be ticking along in the background. An effective marketing strategy will maximize your financial investment and bring you a regular stream of new leads. 
But for many businesses, marketing often ends up as something that ebbs and flows depending on whether or not you need more business leads. When sales and marketing take center stage, other things fall to the wayside.
That's a painful position for many businesses because you can lose sight of other vital priorities. That might include customer care, product and service innovation, or cost efficiencies.
When you outsource your marketing responsibilities to an external agency, you'll take everything off your hands. It will help you refocus your business priorities on the things that most matter for your growth. 
5. Fast Growth
There are aspects of marketing that will help you generate a good brand image or publicize some important news to the world.
But at the core of every good marketing strategy is growth. It's introducing a new, exciting, creative approach that will bring an ever-increasing number of sales and help support your business growth.
Take PPC advertising, for example. An advertising specialist will know how to get the most out of your ad budget.
After launching a campaign, an ad specialist can analyze the reports, delve into the data, and find ways to optimize that campaign. That means you'll get more leads for every dollar you spend. No marketing budget goes to waste. 
Marketing is the most intelligent way of investing in your business. So isn't the wisest option to choose experts who can get the best growth for you in the shortest time? The answer is a resounding yes!
Is a Healthcare Marketing Agency the Right Choice? 
Are you ready to put your promotions in the trusted hands of a healthcare marketing agency? The benefits are clear for any determined business.
It will get you the specialist support you need to grow in a challenging market. And it will leave you enough time to focus on the priorities that matter most to your business.
For more strategic advice, head over to our business section to browse some of our recent posts.