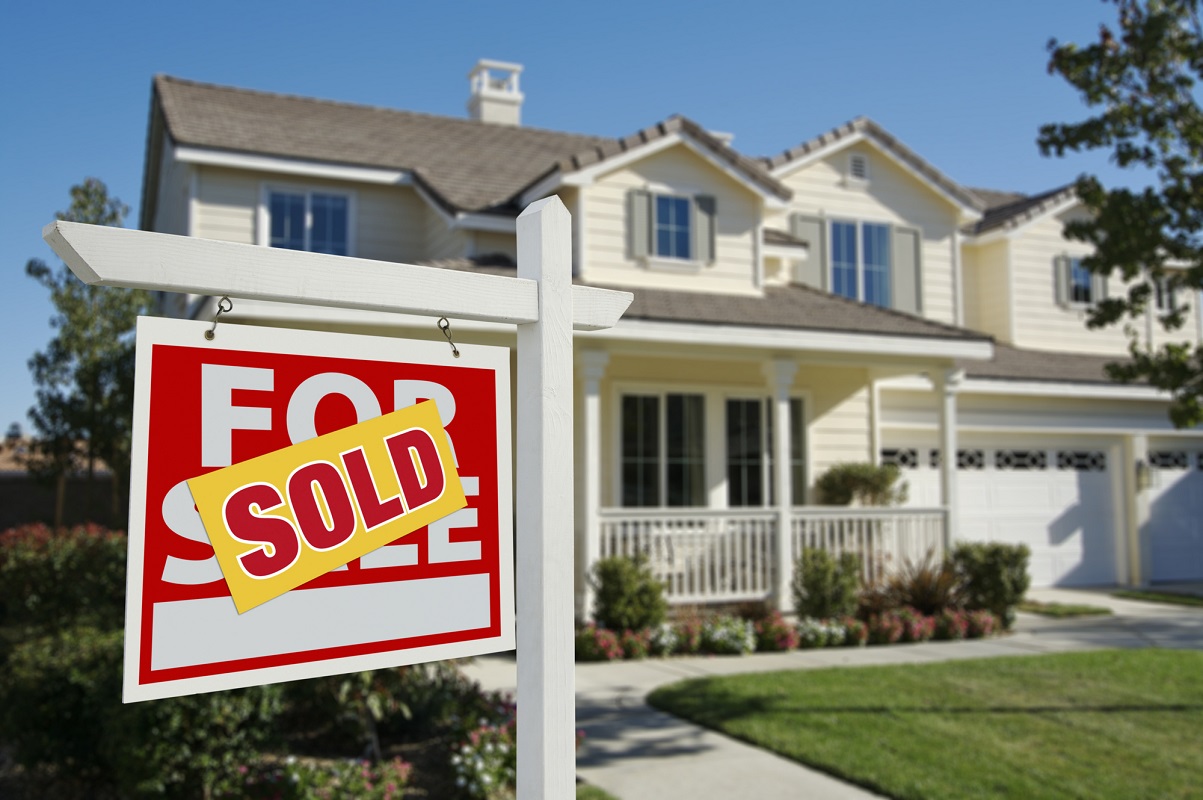 Uncategorized
Quick and Easy Improvements You Can Make to Sell Your House Quickly
Are you in a hurry to sell your home? Unfortunately, getting your home sold quickly isn't as simple as it seems. When the average time to sell a home is 56 days, you have to go out of your way to make your home appealing to potential homebuyers.
The question is, what improvements can you make to sell your house quickly without breaking the bank? Follow the tips below to learn how to sell your house quickly in the current market.
Apply a Fresh Coat of Paint
If you're like many homeowners, you have a few rooms with vibrant colors and dynamic wallpaper. You do this because you want to personalize your home and make it feel like yours. While this might work well for you, it's detrimental for people looking to purchase a new home.
You want your home colors to appeal to the broadest number of people as possible. If someone takes a tour of your home and sees unique colors and wallpaper, it's hard for them to imagine themselves living in your home.
If you want to expand your homebuyer pool, you need to paint your walls with neutral colors. Neutral colors do a great job at appealing to a wide variety of people and make your home an easier sell.
Spruce up the Front Yard
First impressions are everything when selling your house quickly. It doesn't start when someone walks in the front door, either. It begins as soon as potential buyers arrive at your home and see your front yard.
You don't need to go overboard and redo your whole yard. All it takes are simple changes to help your front yard look great.
To start the process, find any overgrown trees and shrubs in your yard. Trim them back, so they're tidy and don't overhang over your home.
You can also add some color to your yard to help it stand out. Figure out which plants are seasonal in your area and place them around your front door. These plants will help this area stand out and bring attention to your home's entrance.
Take Advantage of Light
Most people don't want to live in a dark and dreary home. They want something bright and with enough light to do everything they want without straining their eyes. With bad lighting, your house won't give potential homebuyers what they're looking for.
The best way to use light is to make use of as much natural light as you can. During your home tours, open up windows in your rooms to let in as much light as possible. It will do the best job of lighting up your spaces and making them feel open and spacious.
If you have rooms that don't have access to natural light, you'll need to make do with ceiling lights and lamps. Try to light up as much of your rooms as possible. There should be enough lighting to brighten every corner of your rooms.
Clean Out Your Junk
Do you have closets full of old things that you never use anymore? If so, it pays to do a little spring cleaning before you begin showing your home to potential buyers.
People want their homes to have enough space to store their possessions. If your home is cluttered with junk, it will feel like your house has less space than it has.
Look through your primary rooms to find any furniture and old things that you don't need anymore. You can throw them out or put them into storage until you finish showing your home.
You need to do the same thing for your closets. Your closets need to appear clean and tidy, so people know there is enough storage space. Adding storage solutions to keep things clean will help make your closets larger than they appear.
Of course, if your closets are overflowing and have too much stuff, get rid of what you can or put it into storage.
Make Minor Improvements
If you've lived in your home for some time, the chances are there are some parts of your home that are getting old. While they may work for you at the moment, these problems can cause issues for new homeowners.
A home inspection will show you what issues will come up during the buying process. It's smart to take care of as much of this as you can before you list your home for sale. If a buyer wants you to handle these repairs during the inspection phase, it's going to slow down your sale.
If you're selling a house in poor condition and don't want to handle repairs yourself, you'll need to sell your home as-is. The good news is that there are investment buyers who will take on these projects. Of course, you shouldn't expect to get top dollar if many repairs are needed.
Upgrade Your Kitchen
Doing a complete kitchen remodel is too expensive for many people looking to sell their homes. However, that doesn't mean that there aren't small improvements that you can make that are easy and affordable.
The first place to start is your cabinets. Modern cabinets aren't that expensive and not too challenging to install for most homeowners. New cabinets will give your kitchen a fresh and modern look that will appeal to homebuyers.
The next place to look is your kitchen appliances. Old appliances give the impression of an outdated home. Newer energy-efficient appliances will give your kitchen a better look and provide a more energy-efficient home to the next owner.
Now You Know How to Sell Your House Quickly
Homebuyers have a lot of options when looking for homes to buy. You need to do your part to stand out from the crowd when you're trying to sell your house quickly. A little work on your part will help you move your home faster and still get a fair price.
If you plan to do some of the work yourself to fix up your home before selling, you need to know how to get things done. Read our blog to find our best DIY tips for improving your home.