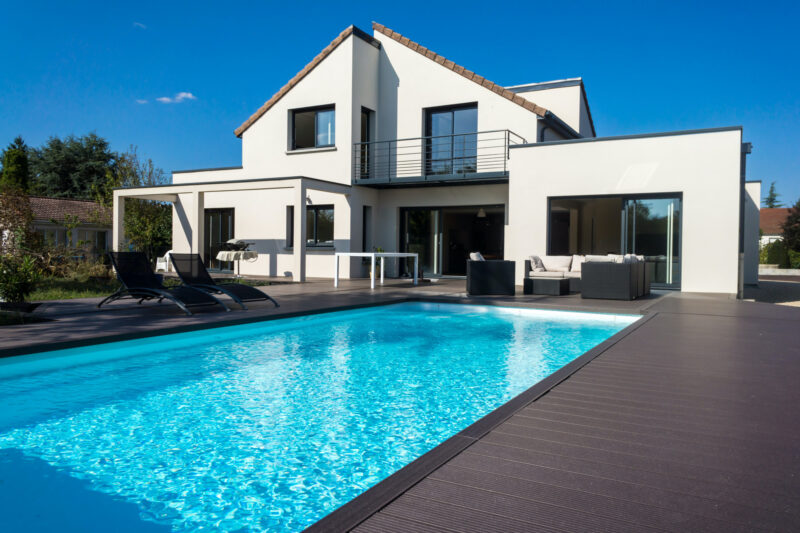 Life & Household
Owning a Residential Swimming Pool: Everything You Need to Consider
Did you know that in the U.S. alone, there are 10.4 million residential swimming pools? The thought of beating the summer heat in the pool in your backyard sounds idea. But have you thought about how much building a pool and the pool maintenance costs?
When it comes to a residential swimming pool, there are a lot of things you should consider besides which swimming pool builder does the job. You can go for an above-ground pool or in-ground, or even infinity. There are so many options you can pick, so what are you waiting for. 
We can help you make sure you are considering all the factors. Check out this guide to learn more.
Types of Swimming Pools
If you are considering getting a swimming pool, you should first determine what type of pool you want. Popular varieties include:
Above-Ground
Fiberglass
Concrete
Vinyl-Liner
Infinity
Lap
Swim Spas
Hot Tubs and Spas
Plunge
The type of pool you get is for aesthetic reasons, so regardless of the type looking after your swimming pool remains the same. Keep reading to learn about the cost, maintenance, and more.
Pool Costs
The cost to build a pool can range from $23,000-$100,000 depending on the size, materials you want to use, and any construction and labor costs.
If you want to save money, opt for Vinyl since it has the lowest cost. On the other hand, concrete has the highest.
The initial pool build does not include any extras like fountains, lighting, or pumps, so take that into your budgeting. Add ons can cost you anywhere from $2,000 to $10,000.
Additionally, the cost of owning a swimming pool is impacted by the type of water. Saltwater costs more upfront but is cheaper to maintain yearly. While Chlorine is more expensive annually, it uses less electricity, and the upfront costs are lower.
Pool Maintenance
Maintaining a pool does require additional expenses. For example, deep cleans can cost you $60-150 an hour, while equipment upkeep can cost an extra $300-800 yearly.
Other forms of maintenance include keeping the pool waters' chemistry balanced and resurfacing.
Pool Safety
In addition to making sure your pool is maintained correctly, there are also laws around pool safety. While it is best to check in with your state laws, common ones include:
Gate/Enclosuring Isolating the Water
Swimming Pool Alarm Systems
Door with latching system at least 54 inches tall.
Pool Repairs
When considering a pool, be sure to remember repairs are an additional expense. For example, tears can cost you about $200, but if your liner needs replacing, that can be about $1,700. However, if you properly maintain your pool, repairs will not become a frequent issue.
Residential Swimming Pools That Are the Perfect Backyard Addition
Once you commit to building a pool, it's time to pick the style, water type, and budget for the additional expenses you will encounter.
You also want to make sure your pool is adhering to any safety laws in your area. Building a residential swimming pool is not easy, but it will allow for fun backyard days and increase your home's overall value.
If you are looking for more articles like this, be sure to check out the rest of our blog.