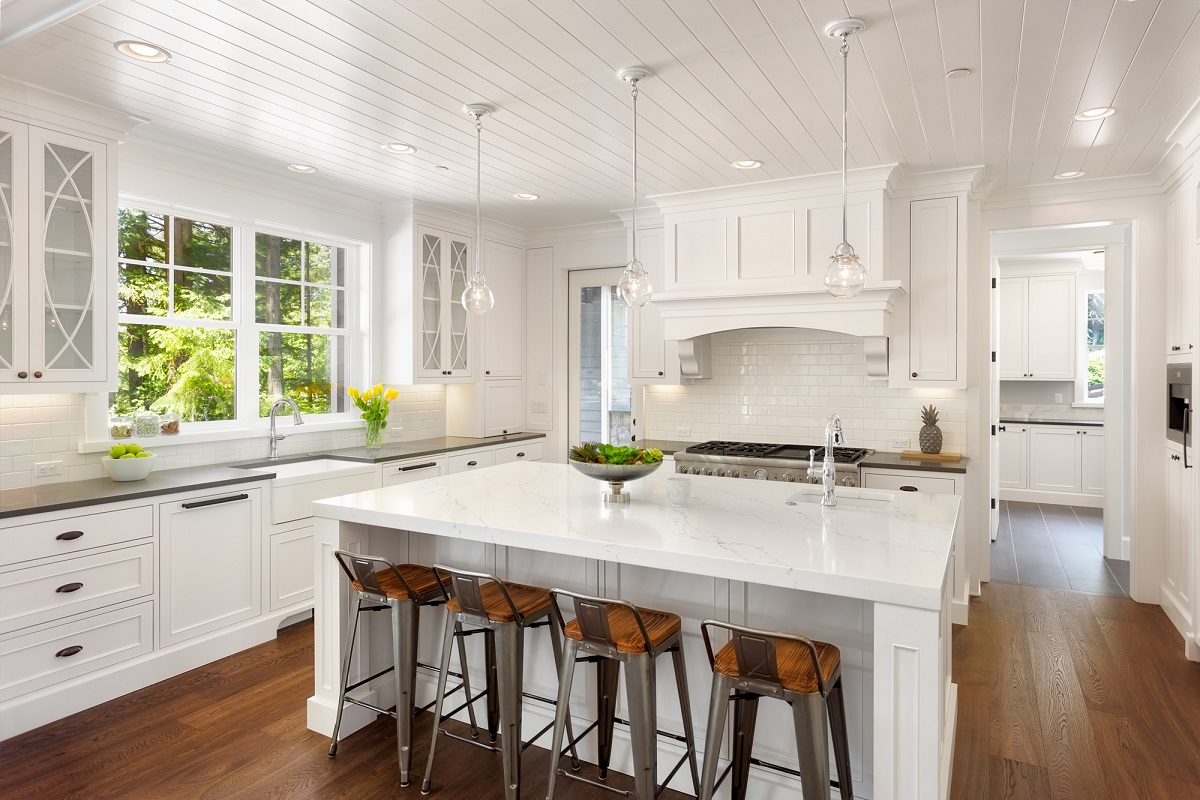 Thinking about remodeling your kitchen? Want to ensure you choose the best kitchen design for your home?
A kitchen redesign can be an exciting project and is a great way to update your home. Unfortunately, there's a lot to think about to get it right and ensure that you're happy with the finished result.
Fortunately, we're here to help. Below we'll list 7 key things you need to think about for your kitchen design.
1. Prioritize Great Functionality
Perhaps the most important thing to remember when making a kitchen redesign is that you should always keep functionality front and center.
Always ask yourself how anesthetic choices going to change how you use your kitchen. Think about the proximity of different areas of your kitchen and how they relate to each other. You should also think about your typical traffic flow when you're cooking or using the space.
It's easy to get lost in all the aesthetic changes you'll be making and it could lead to you forgetting the importance of keeping your kitchen as functional as possible. Ensure that any visual changes you make don't affect the usability of the space.
2. Add More Counter Space
When remodeling your kitchen, you should also put a lot of thought into the amount of counter space you need. You'll want to make sure there's enough countertop space for all of your cooking needs and that you have enough for your typical kitchen use habits.
Adding depth is usually a good idea for the typical homeowner. However, you'll want to think about your own needs and consider how much meal prep and cooking you'll end up doing in your kitchen on a regular basis.
Only you know what's right for you, but you'll want to think carefully about how you actually use your kitchen before remodeling. Adding more counter space can be one of the top things that will improve the convenience and usability of your kitchen and can be a great asset for your home.
3. Make Your Kitchen Smarter
Don't forget to make some upgrades to kitchen technology when remodeling. In addition to changing the space visually, it's well worth integrating some technology changes into your kitchen remodel as well.
Adding some smart kitchen technology that can be controlled by your smartphone can be a helpful addition that can add more convenience to your home. Adding a simple smartphone or tablet holder could be helpful if you often access recipes online. You may also want to add a wifi-enabled air fryer or coffee pot, a touchless soap dispenser, or another smart appliance.
There are lots of new smart appliances and little kitchen additions that can make a big difference if you're willing to give them a chance. You may want to do some digging to find out which technology options might be right for your home.
4. Increase Kitchen Storage
In addition to making sure there is adequate countertop space, you'll also want to carefully consider what storage options there are in your kitchen.
Expanding the amount of storage space in your kitchen is one of the top benefits of remodeling the space, so make the most of this time. Installing cabinets, adding more shelving units, placing additional dividers in cabinets, or adding a hanging rack for your pots and pans can all be helpful for creating more space for storage in your home's kitchen.
If you need more tips for maximizing your kitchen cabinet space, this article can help you ensure you'll be happy with your finished design.
6. Upgrade Your Kitchen Flooring
One of the best things you can do to make your kitchen redesign complete is to install new flooring. If your kitchen is like most, foot traffic has probably worn down your flooring over time.
If your floor has seen better days, it might be time for an update. Choosing a different aesthetic or a more durable flooring type can be a great idea.
Whether you want to install tile, vinyl, hardwood, or another option, giving your flooring an update can give your kitchen remodel the extra "oomph" it needs to really make a big impact on your home.
7. Boost Your Kitchen Lighting
Another part of a kitchen remodel that can make a huge impact is a change to the lighting. There are numerous ways to update the lighting in your kitchen and just as many ways to make it look better than before.
Adding some ambient lighting or recessed lighting can be a great choice that can really improve the look of your kitchen for the better. If there is any part of your kitchen that you struggle to see in from time to time or you know can use some extra light, now is the time to make some changes.
However, you'll want to be careful when trying to strike a balance between a great dramatic look and good functionality. You'll want to ensure that any lighting you install helps you improve the use of your kitchen while also upgrading its appearance as well.
Using These Tips to Improve Your Kitchen Design
If you want to improve your kitchen design and remodel, it's important that you take the right approach. Be sure that you keep the above strategies in mind if you want to be fully satisfied with the end result of your kitchen upgrade.
Looking for more home improvement and remodeling tips? Read through our blog to find more helpful tips and ideas.