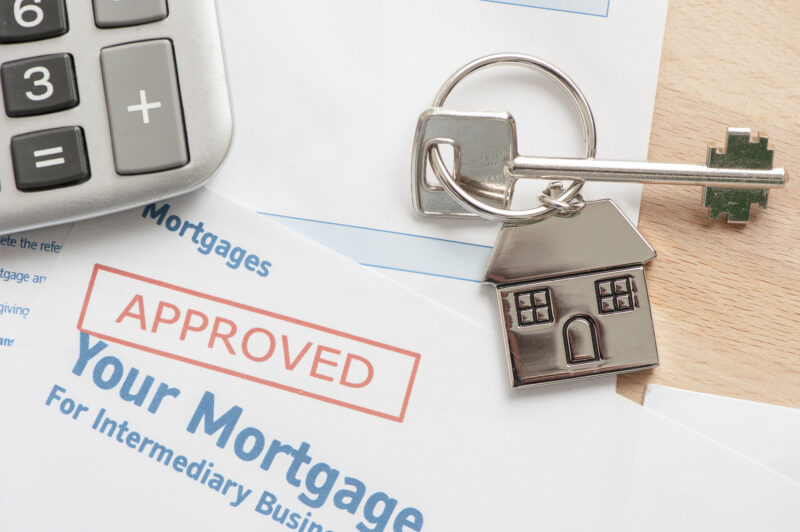 The homeownership rate is dropping across the country, yet most people would still prefer to own rather than buy. But the high cost of homes and confusion around the mortgage process keep many people renting, especially the younger generation.
But most people get a mortgage when buying their home. And many different residential mortgage programs are available today, making the process possible for almost anyone with a stable income to get a house.
While down payments are always required, there is a lot more flexibility around funding your home purchase than there was in the past. There are even jumbo wholesale lenders who will give you much more than a traditional lender ever would.
Wondering how to get started on the mortgage process, so you can start making payments on your own home, and build your equity and wealth rather than someone else's? Read our residential mortgage guide to find out why getting a residential mortgage isn't that hard.
Prepare for a Residential Mortgage Application
One of the most important things you can do to increase your chances of getting residential mortgages is prepare your personal finances ahead of time.
The likelihood of getting a mortgage, and buying a home, is largely dependent on your financial health. The more organized you are, the better.
The most important factor is your credit score. The better your score, the easier everything else will be. If you plan to buy a home in the future, it's best to start working on your credit score months before applying for a mortgage.
Make sure you make any and all current debt payments on time and avoid opening any new loans in the meantime, to prevent a dip in your score.
Also, do your best to pay off any outstanding debt you currently have. This can increase your credit score as well as improve your debt-to-income ratio (DTI), which is another big factor with mortgages.
Generally, your current monthly debt payments need to be less than 40% of your monthly income. So if you make $4,000 per month, you shouldn't be paying any more than $1,600 per month on liabilities like an auto loan, credit cards, or other types of debt.
And another one of the most important residential mortgage tips; scan your credit report for errors. Many people have errors on their credit reports, resulting in a lower score. Fix these and improve your score before applying for a mortgage.
Choose a Residential Mortgage Program
As you work on your personal finances, you can start comparing mortgage programs to see which is right for you. Conventional mortgages are the most common, but also the most strict.
Generally, they require a 20% down payment but can be as low as 10% or even 5%. These work best for those with a stable W2 job who can verify their income with their tax returns.
FHA mortgages are great for first-time homebuyers who don't have a lot of cash for a downpayment. They offer the lowest down payment requirements of 3.5% down. But since you are putting less than 20% down, you'll need to pay an additional monthly fee known as private mortgage insurance (PMI).
If you're self-employed or run your own business, you may struggle to get a regular mortgage, as reporting your income can be difficult. In these instances, you may need to go with a bank statement loan.
These can have very flexible loan terms and will verify your income based on your bank statement deposits rather than your tax returns. Down payments can range from 5% to 20% depending on the individual lender's requirements.
Save a Down Payment
With a mortgage program chosen, you'll know how much of a down payment you'll need to save. This is often the biggest barrier to entry for new homeowners, who don't have cash from the sale of a home.
It often takes a few years of planning and saving for new homeowners to save up a down payment. You can speed it up by taking on additional work. You can get a second job, or work in the gig economy providing rides or delivering groceries to speed up the savings process.
Keep in mind, you'll also need to pay closing costs when buying a home. This is often a few thousand dollars on top of your down payment. With some loan programs, you can roll these costs into the loan.
If saving up a down payment is difficult, there are some loan programs that allow funds to be gifted from a relative. Otherwise, there are grants and programs that provide down payment assistance.
Send an Application
With a solid credit score and down payment funds in the bank, you're ready to apply for a mortgage. Most mortgage applications are completed online and can take between five minutes and 30 minutes.
Apply with a few lenders to see which one offers the best interest rate and mortgage terms. Shortly after application, you should get a preapproval notice, along with how much you can afford to borrow.
Get Approved
After getting preapproved by your lender, you may need to work with them to verify your information before you can go make offers on homes. They might need additional income verification, or need to ask questions to clarify your financial situation.
Depending on your situation and the lender's requirements, this might take a single phone call, or a week or two to gather additional documentation. Once officially approved, you can start searching for homes and making offers.
In today's market, finding quality homes for sale is difficult. It could benefit to work with companies that have a current inventory of homes that serve new homeowners. Visit this website for opportunities to buy in the Chicago area, one of the most competitive markets around.
Close on the Loan
With an offer accepted, you'll now work with the lender to close the loan. They may need additional documents from you during this time. In general, it takes a few weeks to close as the underwriters need to prepare all the loan documents.
At the closing meeting, you'll submit funds, officially enter into your mortgage loan, and walk away with your new house key.
Mortgages are Easier Than Ever
Getting a residential mortgage is a process. And while it takes time, it's not that difficult. And with so many resources available to new homeowners today, it's easier than ever to qualify for a mortgage and get into your own home.
Looking for more financial tips and tricks like this? Head over to our blog now for some other helpful information.