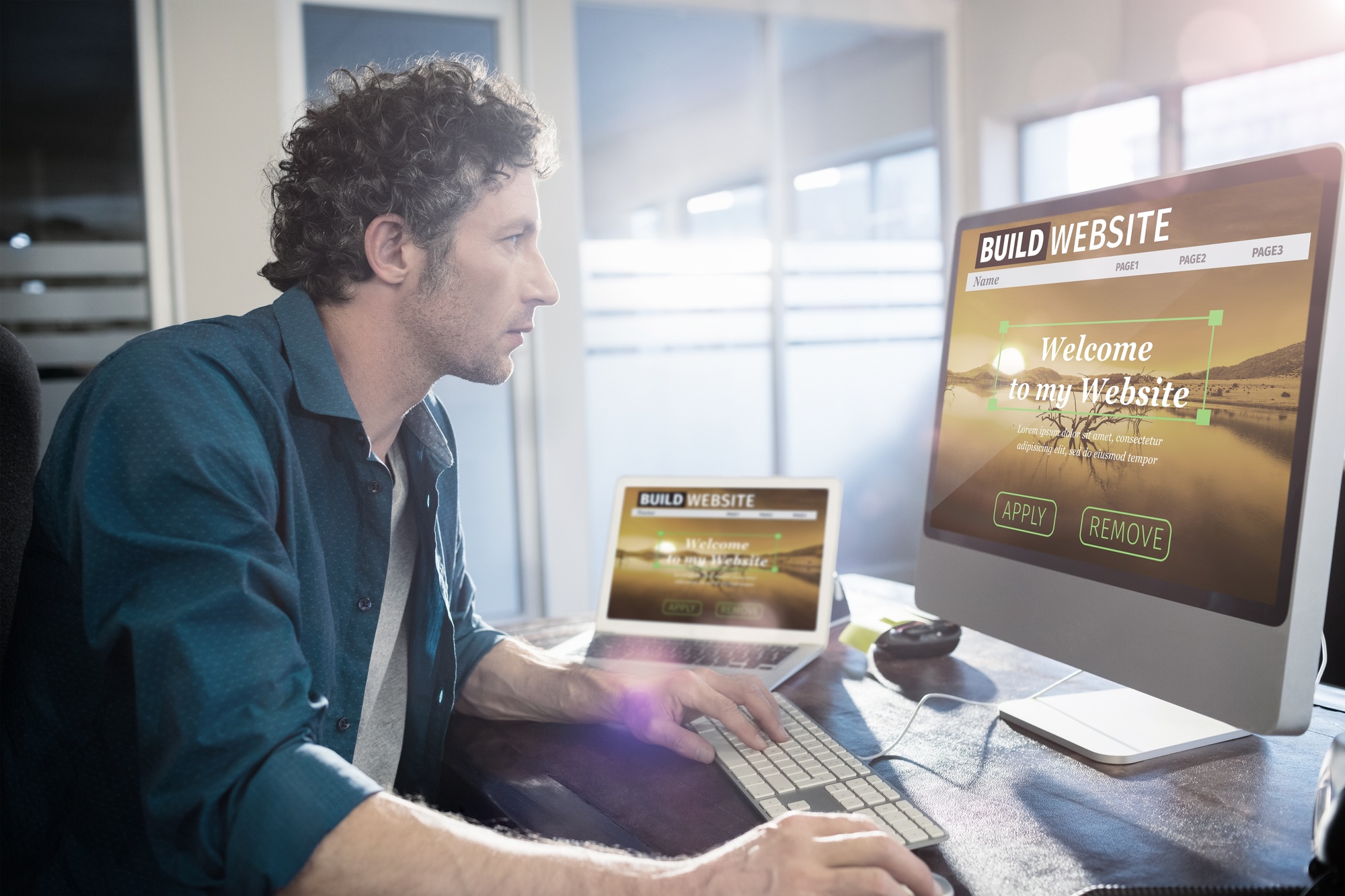 Business
How to Build a Website From Scratch
There's nothing better than starting a business from scratch. We're sure you've poured all your time, effort, and creativity into your idea, so now we're here to help you make it a reality. How you build a website is as important as what you build.
Are you wondering "how to make a website?" This can help you build your brand, showcase your products, and even work as a sales page.
Let's get started building your website!
What You Need To Get Started
Assuming you have a basic understanding of computers and the internet, you can build a website from scratch. All you need is a computer with internet access and a text editor like Notepad or TextEdit.
First, you need to choose a domain name and web hosting provider. Your domain name is your website's address on the internet, while your web hosting provider is where your website's files are stored. Once you have chosen a domain name and web hosting provider, you can create a website using HTML, CSS, and JavaScript.
HTML is the code that determines the structure of your website, CSS is the code that determines the style of your website, and JavaScript is the code that adds interactivity to your website. You can find tutorials on how to code in HTML, CSS, and JavaScript online. Once you have coded your website, you need to upload your website's files to your web hosting provider.
You can then access your website by typing your domain name into a web browser. Congratulations, you have built a website from scratch!
Platforms And Tools To Help You Build
Building a website from scratch can be a daunting task, but several platforms and tools can help you get the job done. From simple drag-and-drop website builders to more complex content management systems, several options are available to suit your needs and budget. Once you've selected a platform or tool, you'll need to choose a domain name and hosting plan.
Once your website is up and running, you can start adding content, including text, images, and videos. You can also add contact forms, online chat, and e-commerce functionality. With a bit of time and effort, you can have a professional-looking website ready to share with the world.
How to Build A Website
If you're starting a website from scratch, the first thing you need to do is come up with a plan. What is the purpose of your website? Who is your target audience, and what content do you want to include? Once you have a plan, you can start putting together the pieces.
You'll need to register a domain name and set up web hosting. Then you can start building your website. Most people use a content management system (CMS) like WordPress or Joomla to make the process easier. Once your website is created, you'll need to promote it to get traffic.
Creating a website from scratch can seem like a challenging task, but plenty of resources are available to help you. If you take the time to plan and build your website carefully, you'll be able to create a site tailored to your specific needs that will appeal to your target audience.
Making Your Website Stand Out
To make your website stand out from the rest, you'll need to put in the extra effort. Start by creating a custom design that reflects your brand. Then, focus on delivering quality content that provides value to your visitors.
Lastly, make sure your website is easy to use and navigate so that visitors can easily find what they're looking for. By following these steps, you'll be well on your way to creating a website that stands out from the rest.
Maintaining Your Website
An essential part of building a website from scratch is maintaining your website. You need to keep your site updated with new content, design, and features. You also need to ensure that your site is secure and running smoothly. Here are some tips for maintaining your website:
Keep your site updated: Regularly add new content, design, and features. This will keep your site fresh and attract new visitors.
Ensure your site is secure: Install security patches and updates as soon as they are available to protect your site from hackers and keep your visitors safe.
Keep your site running smoothly: Regularly test your site for errors and broken links. Fix any problems as soon as you find them.
Monitor your site's traffic: Check your site's analytics to see how your visitors are finding your site and what they are doing on your site.
Promote your site: Use social media and other marketing techniques to promote your site and attract new visitors.
Keeping Your Website Up And Running
Here are some of the ways to keep your website up and running once built:
Use a reliable web hosting service: Do your research and select a web hosting service that will keep your website up and running with minimal downtime. A quality web hosting service will have customer support available 24/7 if you have any issues.
Back up your website: Be sure to back up your website files and database. If anything ever happens to your website, you will have a recent backup to restore from.
Keep your website software up to date: Keeping your website software up to date is essential for security and performance. Update your content management system, plugins, and themes as new versions are released.
Monitor your website performance: Use tools like Google Analytics to track your website traffic and performance. This will help you identify any issues so you can fix them.
Avoid using a lot of plugins: While plugins can be helpful, too many can slow down your website and make it difficult to update. Only use plugins that are necessary and keep them up to date.
Reliable Professional Website
Now that you know how to build a website from scratch, it's time to get started! Use these tips to create a website that is both informative and attractive. Be sure to proofread your content and check your links often. With a bit of effort, you can have a reliable and professional website.
Found this article helpful? Browse the rest of our articles for more of the best ways to grow your business.