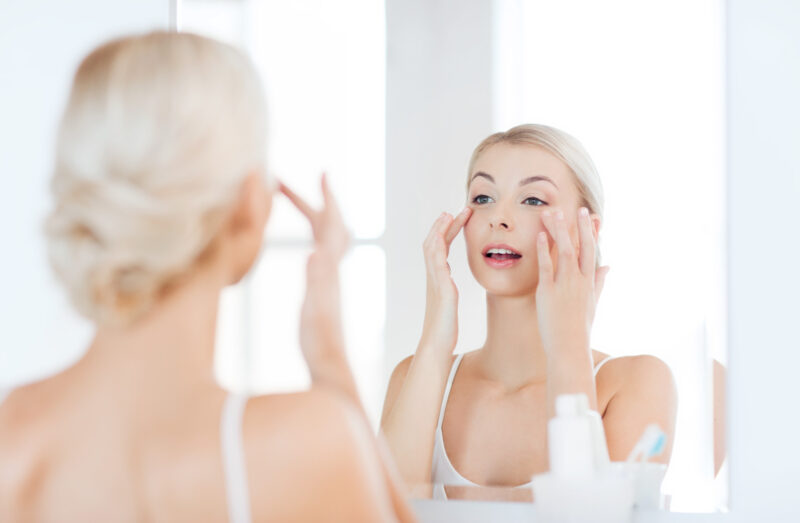 Health
How CBD Can Enhance Your Self-Care Routine
Did you know that leading news outlets believe CBD is one of the top 5 self-care moves to make in 2022? Integrating CBD into your self-care routine is easy, legal, and safe for all ages.
You might be asking, what is CBD? In this article, we'll explore CBD and how you can use it every day. More than that, we'll show you why you should be using CBD.
If you want to buy products containing CBD, look no further than the options in this article.
What Is CBD?
CBD stands for "cannabidiol." CBD is a product found within marijuana but does not contain any psychotropic elements of the plant. Put simply, you cannot get high from CBD.
CBD and other cannabis products have been used since ancient times. It's one of the oldest products used by the human species. There are hundreds of aspects of cannabis that help the body.
Leading healthcare research specialists have found success in using CBD to treat seizures. Though government agencies have not legalized marijuana, you can buy CBD products over the counter and online across the United States. Some doctors recommend and prescribe CBD to patients, too!
Studies have also found that CBD has beneficial effects on inflammation, pain, and many other conditions.
Most people use CBD as a day-to-day means of creating homeostasis in their bodies. Homeostasis means "balance." Here's how you can create balance in your body using CBD in a daily self-care routine.
CBD in Your Self-Care Routine
The best self-care routine depends on who you are as an individual. If you're looking to purchase products, it's important to determine what you're looking to achieve. CBD can be integrated into almost any area of life.
On a medical level, CBD has been found to increase liver function tests. All forms of medical uses of CBD need to be discussed with your doctor before trying.
If you're looking to integrate CBD for non-medical conditions, the world is your oyster! Studies of self-reported use of CBD predominantly focus on mental health, dermatological health, and oral health.
Consuming CBD
CBD is available in a wide range of different food products. Eating CBD is not an immediate means of getting results. Whether you're choosing gummies, chocolates, or even cooking with CBD oil in your regular meals, you'll need to consume CBD every day.
The effects of CBD build with prolonged usage. If you're eating 10mg of CBD every day, it could take up to a month to notice the effects. However, once they start, the better they'll get!
If you can't find any CBD edibles that you enjoy, you can also take CBD sublingually. Just pop a few CBD drops under your tongue and go about your normal day!
Smoking CBD
Smoking CBD is not the best means of consuming CBD. However, it's more than doable. Whether you're vaping CBD oil or buying the raw CBD flower, remember to purchase from a highly regulated source.
CBD flower has to contain less than 0.3mg of THC to be non-psychoactive. You don't want to risk smoking CBD flower and finding that it's actually regular marijuana!
Bathing in CBD
CBD can easily be absorbed through the skin. When applied to the skin, CBD reacts with the endocannabinoid receptors that reside in all of our skin cells, nerve tissues, and joints.
Our body's endocannabinoid receptors are responsible for regulating a huge number of our bodily functions. Premium CBD bath bombs come with the double benefit of absorbing CBD into the skin and letting you relax in the bath.
A hot bath at the end of a long day is the ultimate means of self care. Pure, plant-based extracts of CBD make this luxury relaxation technique even more effective.
When was the last time you treated yourself to a bath? Well, today should be the day! Couple your bathing routine with CBD and feel your body tingle as your nerves and joints say thank you for this treat.
You could even use CBD-based soap to cleanse your body during your bath. Restoring your body with upwards of 25mg of CBD in a bath bomb, and then washing off the stress of the day with CBD-based soap is truly self-care defined.
Using CBD Skin Care Products
Getting out of the bath is one of our least favorite things to do. Making this process easier is uplifting CBD body oils and skin creams.
When you use CBD body oils and creams, you're applying CBD directly into your pores. CBD balms are even beneficial for rashes, scars, and other skin ailments.
Most CBD users find incredible relief from prolonged use of CBD on aching joints, trapped nerves, and inflamed muscles. Like when you eat CBD, it's best practice to use CBD skincare products every day.
If you're not using a regular skincare product to improve your skin, CBD-based balms, creams, and oils should be your first choice. The added bonus of using CBD skincare products is the gentle massage you'll give yourself.
You can always take your skincare routine a step further and ask a loved one to help with the application. The longer you massage CBD into your skin, the deeper it penetrates. Using CBD skincare products with a loved one provides both of you with self-care!
Combine All for the Best Self-Care Routine
When was the last time you evaluated or updated your self-care routine? The best products to support your wellbeing contain copious amounts of CBD.
As a naturally occurring product, you really can't go wrong no matter how you implement CBD into your daily care. It's one of the few natural means of mitigating chronic pain. Just be sure to keep using CBD to get the full effects of any and all products you prefer!