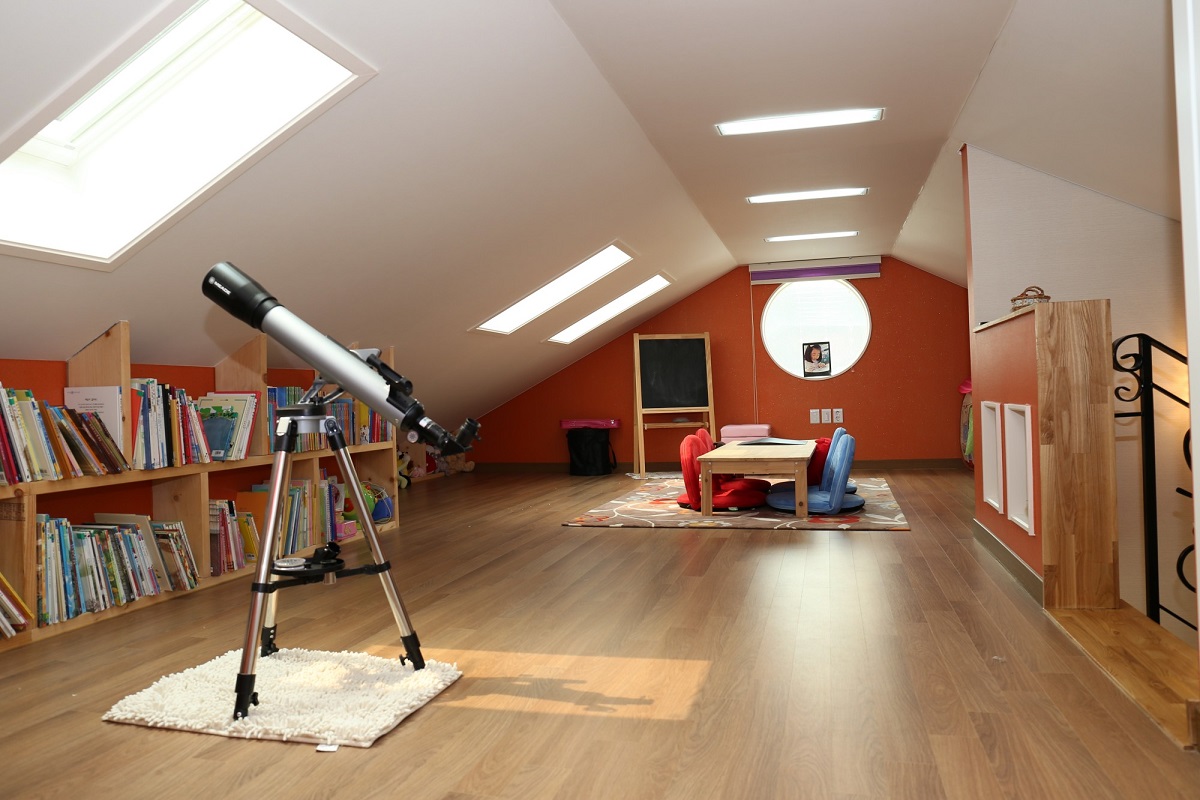 Although an attic is most often used for storing those old photos, toys, and Christmas decorations, it also makes a useful extra part of the home for an office, bedroom, or loft.
Before you undertake an attic renovation, there are some important things that every homeowner should know to ensure a successful remodel.
Read on for a list of eight tips that will help you have a terrific attic remodel that will fill your needs for years to come.
1. Decide on the Purpose of Your Attic Renovation
Before you get excited about your attic makeover, it's crucial to determine exactly how you plan to use it. Whether it's going to be a home office, a playroom for the kids, or a spare bedroom, you need to decide what this new part of your home will be used for.
Giving your new attic area a purpose will guide you toward how the remodeling project will go. For example, a spare bedroom may not need too many extra windows, while an office may benefit from more sunlight and a great view.
2. Quiet the Floors
The sound of creaking footsteps overhead will increase if you're renovating an attic. You can prevent this by updating the attic flooring, installing a layer of insulation, and reinforcing the beams.
There are several ways to improve the floors, so have a look at your options before you spend the extra money. Even something as simple as installing some carpet padding and carpeting can help to damper the sound of loud footsteps above.
3. Check Local Building Codes
Before you get too excited about your attic renovation, you'll need to check with your local city or county to confirm it meets the current codes for construction. A finished attic must be complete to certain specifications, such as a minimum ceiling height and minimum square footage. In most cases, it needs to be at least seven feet high and at least 70 square feet or more.
It's also really important to make sure that your home will be able to handle the load of a newly finished attic area. Consider talking to a structural engineer so they can confirm that your updated space will be safe. The engineer can make suggestions to ensure that your home will remain structurally sound once the renovation is complete.
4. Focus on Climate Control
Even after your clear the clutter out, an attic can feel hot and stuffy. Since heat rises naturally, install a ceiling fan (or a few) to help circulate the air and keep things cooler.
If possible, you may be able to run some ductwork to the attic for heat and air conditioning. A bedroom or sleeping area needs climate control to ensure that whoever's sleeping there is comfortable and that the attic isn't too humid or stuffy. Another way to insulate this space is by adding some spray foam insulation to the roof underneath.
5. Add Bathrooms Directly Over the Kitchen or Another Bathroom
If part of your attic renovation includes adding a bathroom, you'll need to minimize the distance between the new and the existing plumbing. Not only will this keep your costs lower, but it also limits any wall damage done when you install new pipes.
In some cases, you might be able to tie the new pipes to the old ones, but ideally, the attic supply and drain lines should be run down to the basement. This ensures that the new bathroom has decent water pressure and that sewer gases are vented correctly.
6. Maximize Your Storage
No matter what you plan to use your new attic for, it's wise to make the most of the space you have in terms of storage. Consider installing some built-in wall shelves or add a closet so you can keep extra household stuff hidden out of view.
Try to use every nook and cranny for storage in your attic whenever you can. Bring in some standalone storage furniture or install some extra cabinets so that every available square inch of the attic is being maximized for storage.
7. Ensure Safe Access
Most standard attics include a pull-down "stairway" or ladder for access. However, a finished attic will need something sturdier and easier to use. The new stairway should be at least 36 inches wide and have stairs that are a minimum of 9.5 inches deep.
When installing your new attic stairs, they should have at least 6'8″ of headroom the entire length of the stairs so people won't bump their heads. Consult with a professional if you're not sure about measurements or the correct installation process.
8. Add an Egress Window
Finished attics must have a minimum of one egress window. These windows provide people with a safe exit in the event of a fire.
The egress window should be approximately 44 inches from the floor. It should also have a clear opening of 5.7 feet or more around it in case someone needs to access it quickly.
Enjoy Your New Space
Whether it's for work, play, or sleep, keep these important tips in mind for your big attic renovation. With the right flooring, insulation, and storage, you can enjoy this newfound part of your home for a long time to come.
Always consult with your local jurisdiction to make sure that the remodel is up to current building codes, and talk to an engineer to confirm your home can handle the new heavy load.
For more great articles about health, money, and much more, visit our website today!