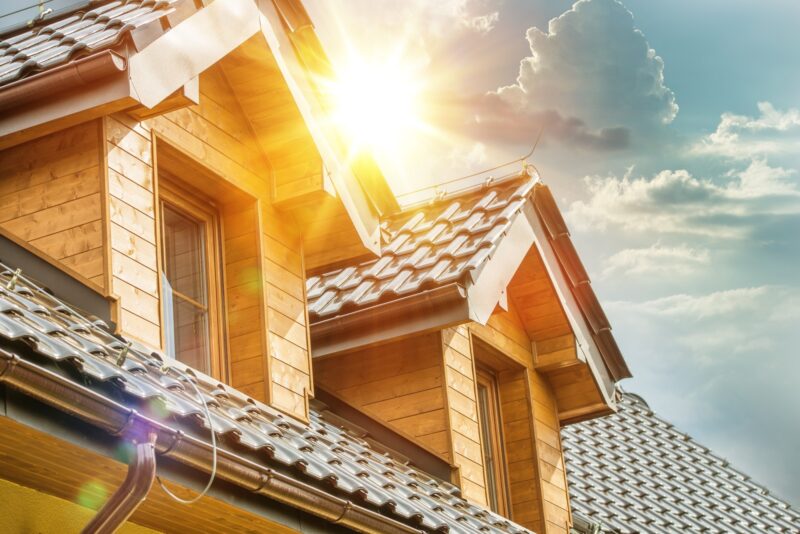 If you have decided that it is now time to renovate or replace your home roofing, you are not alone. The vast majority of roofers in the US have reported that business is booming this year, as more and more families look to improve their living space. Of course, even if you are going to hire a roofing professional to fix up your roof, you still have to figure some things out yourself.
One of the things you need to decide is which roofing materials you want to use. No matter the house you have, there are a variety of roofing materials you can choose from, each with its own distinct benefits. Read on to find out the main types of roofing you need to know about.
1. Asphalt Shingles
When it comes to roofing options, asphalt shingles are probably the most popular home roofing materials in America. They are classy, versatile, and durable. Although they resemble the appearance of much older, slate shingles, they are considerably less expensive. What's more, asphalt roof installation will last you at least 30 years, although weather damage is fairly common.
2. Wooden Shingles
Wooden shingles are a classic form of roof architecture that tends to be more in-demand among high-end homes. This is because the classic and timeless appearance of wooden shingles lends a home an air of quality, taste, and value. Wooden shingles can be durable, but maintenance is expensive. In addition, popular materials such as cedar wood shingles are among the most expensive roofing materials that you can buy.
3. Clay Tiles
Clay tiles are a great option for hotter climes such as California or Arizona, as they help to deflect heat and keep your property cool throughout the year. In addition, clay tiles tend to be durable and built to withstand strong weather.
They also tend to be slightly cheaper than asphalt tiles. However, clay tiles are very, very heavy. This means that you will need to first evaluate whether your home can withstand the weight. You can simply hire a local roofer to determine this on your behalf.
4. Metal Shingles
Metal was once one of the more unpopular roofing options, due to its unconventional appearance. However, technology has advanced to the point where many metal roofs can easily resemble a classic asphalt style. Metal shingles are cheaper and are the most durable roofing material around. Even a basic metal roof can easily last you 50 years with practically zero maintenance.
5. Flat Roof
A flat roof might be the right option if you wish to transform your roof into a space that you can use. Many people install flat roofs so that they can have their very own rooftop terrace. However, you should note that many flat roof systems require regular maintenance and only have a lifespan of around 15 years. Also, you should make sure that your home's foundations are suited to a flat roof.
After You Choose Your Roofing Materials…
Now that you know the roofing materials that you can choose for your home, it's time to kick things up a notch. By consulting our expertly-curated Life & Household section, you can find the latest tips and expert advice for making the most out of your home renovations. Check it out today.