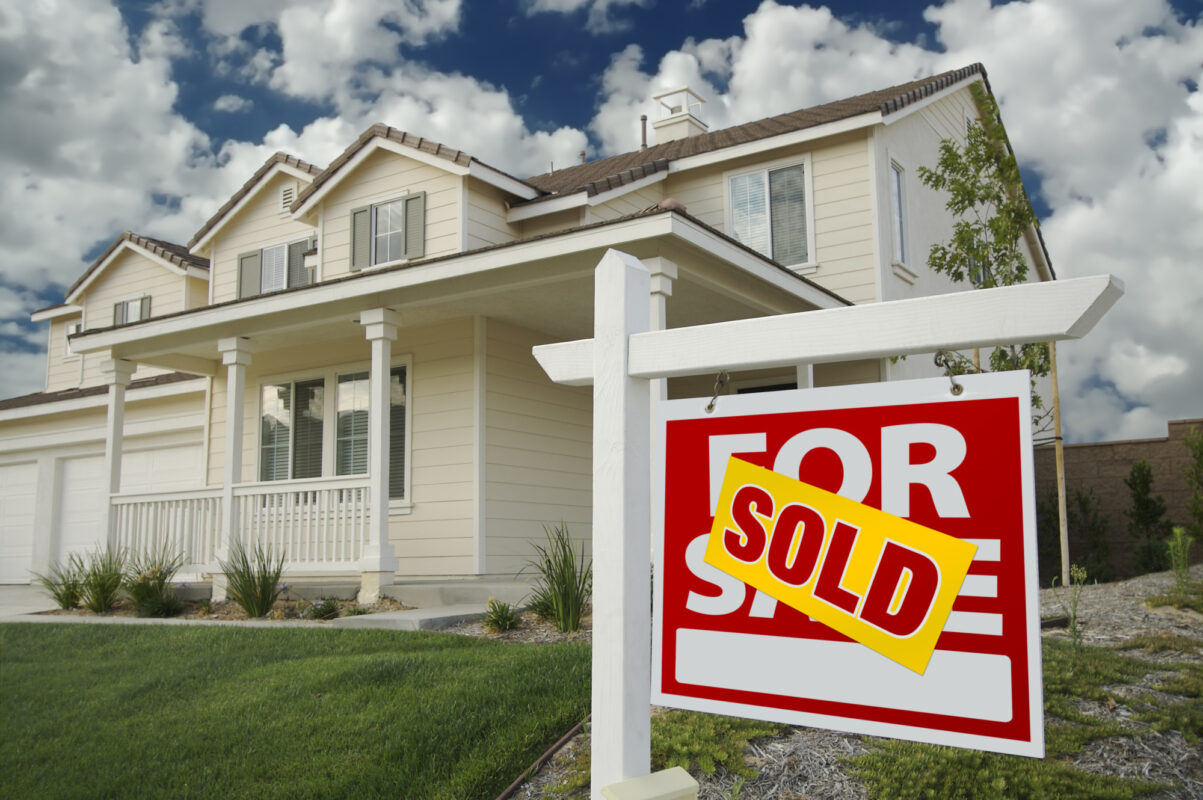 Life & Household
The Getting Your House Ready to Sell Checklist: 5 Ways Start Preparing
Selling a home takes patience, time, and most importantly – a strong understanding of the real estate market.
If you're ready to sell your home, it's important to make sure that you have all of your ducks in a row before you list.
Read on for a brief getting your house ready to sell checklist featuring the steps you should take now in order to prepare for a smooth, profitable sale.
1. Hire a Great Agent
Finding a qualified, trustworthy real estate agent is probably one of the most important parts of this getting your house ready to sell checklist. Look for a local Realtor who understands your market, and who has an excellent track record.
Talk to friends and family members and ask about references for agents they have been happy with in the past. Choosing the right agent will be a huge help throughout the home selling process.
If you're still in the beginning stages of prepping your home for sale, now is the time to start scouting for a great agent. You don't have to "hire" them right away, but at least you'll have their information ready so you can contact them when the time comes.
A real estate agent can also provide you with a CMA, or comparative market analysis report. This report shows the homes near you that have recently sold in comparison to size, etc. so you have a better idea of what your asking price should be.
2. Getting Your House Ready to Sell Checklist: Set Your Price
If you write a list of things to do before selling your house, determining the asking price should be one of the top priorities. If you list it for too much, it could take longer to sell than you'd like. If the asking price is too low, you could lose out on some serious potential profit.
Use the CMA report from your agent to help you gauge what a fair asking price should be. Take things like your location, the condition of the home, and special features into account, too.
If possible, have your home value evaluate by an appraiser. They can give you a much more accurate picture of the home's market value so you can list in confidence when the time comes.
3. Clean Out the Clutter
One of the best things to do before selling your house is to get rid of excess "stuff" as soon as possible. Buyers don't want to see a cluttered home, and it's very important that they can view the home as a clean slate where they can envision themselves living there.
Start by digging through every room and creating several piles. One pile can be for items you'd like to donate, another to sell, and the third pile can be for things it's time to throw away.
Not only will decluttering your home help you feel like you've accomplished something, but it will also reduce your stress. If you have large items that should go, consider putting them in a storage facility temporarily to free up floor space.
4. Consider Getting a Home Inspection
As a seller, getting a home inspection is not required, but it's certainly highly recommended, especially if your home is older. A home inspector can pinpoint any serious issues that may need repair or attention before you list the property.
With an inspection, you'll be able to determine which parts of your home might need to be repaired before you list. It's also a great way to include information in your listing and let buyers know about specific issues before they make an offer.
Remember, you're not obligated to replace or repair anything the home inspector finds. However, it can be smart to do so before you list so that you can avoid headaches and a longer timeframe to sell the home later. You can also use the inspection report to give potential buyers more information that can help them decide if they want to make an offer.
5. Spruce up the Curb Appeal
The question, how long does it take to sell a house can depend on a ton of variables including market conditions, location, and if your home is updated. One way to lure buyers in is by elevating and enhancing your home's curb appeal.
Remember, most buyers will look at the outside of your home before anything else, and this can often make or break a deal. Take some time to mow the lawn, plant new trees, and flowers, and weed your yard.
If your home needs a paint job or the driveway needs repair, it's a good idea to do these things before you put the house on the market. A few easy changes like new outdoor light fixtures or painting your front door a bold color can really do wonders for the allure and appeal of the exterior of your home.
Get Ready for a Fast Sale
From finding a great agent to decluttering and adding more curb appeal, use the items on this getting your house ready to sell checklist to help you prepare. With the right plan in place, you'll be ready and excited to list your home on the market.
Remember to get a home inspection if you think the property might need repairs so you're ready for anything that comes your way during the home selling process.
For more great articles about home, business, health, and a whole lot more visit our website today!