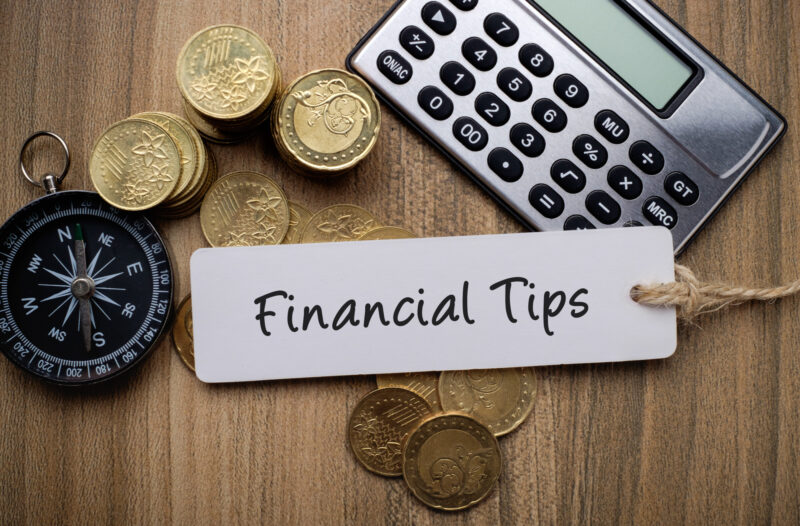 Money
3 Helpful Financial Tips for Buying a House
Around 5.6 million American homes are sold every year.
So, there's plenty to choose from if you're in the market for a new home. However, the competition is also high, and you don't want to risk falling in love with your dream home, only for it to be snatched away because you weren't financially prepared.
But, don't worry, we're here to give you financial tips and break down three easy ways to ensure you can make the best house purchase. There is no need to break the bank hiring an expensive financial advisor; just wise up and start preparing your finances sooner rather than later.
Read on for a quick guide to money management for property purchases.
1. Get Financially Secure First
Unless you're buying your house for cash (which you probably aren't), you'll need the help of a mortgage.
However, any bank will want to do a thorough deep-dive of your income, expenditure, and spending habits before loaning you this large sum of money.
So, in the 12 months leading up to your house purchase, you should ensure you've paid off debt, aren't putting irresponsible spending charges on your card, and have more income than expenditure.
This would also be an ideal time to suggest a pay rise to your boss if you're due one. Overall, you need to give the bank the impression of total financial responsibility and security.
2. Shop for Loans and Grants
While savings are significant, you don't have to rely solely on them. Of course, you can get a mortgage to help out – but beyond that, there is additional help you can get from the government.
Once you shop around, you'll find loads of schemes where you can take out a loan or grant to buy a home if you meet specific criteria.
Particularly the home buyer grant can help put you on the first step of the property ladder. So, make the most of the schemes that are out there to help you.
3. Be Prepared for Extra Costs
The cost of your house is one thing, but you also need to be prepared for a whole host of other associated costs.
Be prepared to pay:
Title search and insurance
Recording fees
Legal fees
Holding fees
Property transfer tax
Real estate agent fees
Moving costs
Survey costs
This list is by no means exhaustive; this is just some of the costs you can expect to pay when purchasing a property. So, don't shop for a house at the top of your budget – save some money for the extra costs.
Financial Tips to Get You Your Dream House
So these financial tips should help get you on the property ladder. If you're serious about buying a house, it's best to get started today – audit your spending, find a real estate agent, and go shopping for homes.
You could be moving into your new house sooner than you think!
Did you find this article helpful? If so, make sure to check out our other posts for all things home, real estate, finance, and more!